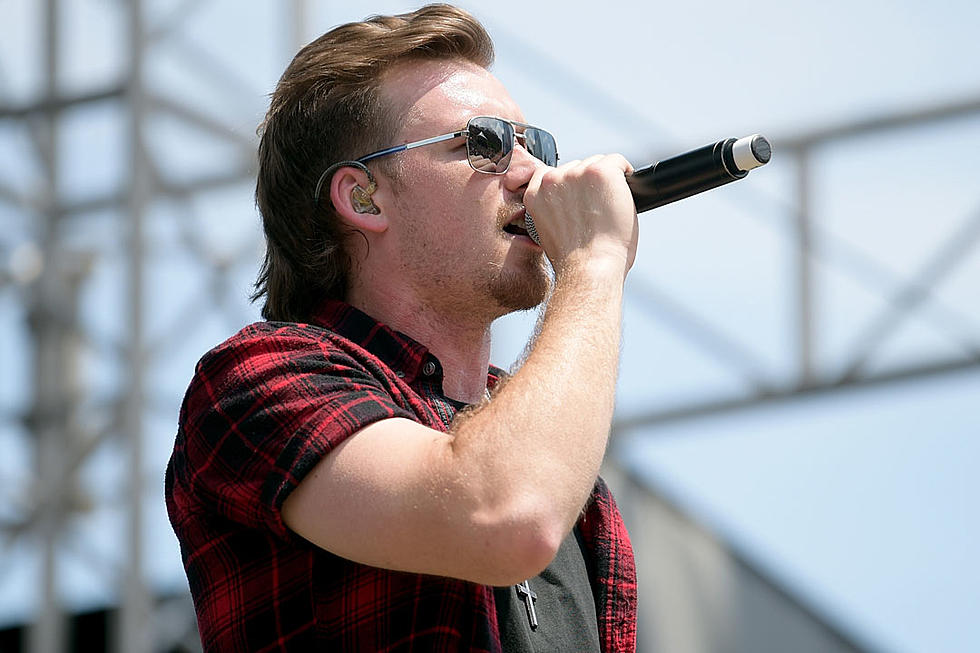 Morgan Wallen Proves Star Power With First Nashville Headlining Show
Jason Kempin, Getty Images
Morgan Wallen's headlining show at Nashville's Marathon Music Works on Thursday (Jan. 31) was as much an investment as it was a concert.
Even before he took the stage as part of his If I Know Me Tour, the capacity crowd of roughly 1,500 people were rowdy in anticipation. But the moment he stepped on stage, that intensity only grew stronger.
For someone who released his debut EP not even three years ago, Wallen has amassed a mighty fanbase that proved their loyalty throughout the entirety of the nearly hour-and-15-minute set, where deep cuts were equally appreciated alongside well-known songs. The audience showed how connected they were to his catalog by how feverishly they sang along to each number, beginning with the electric "Whatcha Know 'Bout That" to his solid cover of Eric Church's "Smoke a Little Smoke" (an artist he proclaims is one of the main reasons he sings country music) and through his career-launching No. 1 hit, "Up Down."
Morgan Wallen's Jason Isbell Cover Will Knock Your Socks Off
Wallen anchored his set with the anthemic "Whiskey Glasses," the song he appropriately declared "changes the energy of the room" each time he plays it, and a celebration of the southern drawl on "The Way I Talk."
The 2018 Taste of Country RISERS act has clearly hit a nerve with country-rock fans. With two hits to his name, one as a singer and another as a songwriter on Jason Aldean's "You Make it Easy," Wallen has impressively drawn in a multitude of fierce, loyal fans mirroring that of Luke Combs' effect on his fanbase. Wallen's first headlining hometown show had the crowd constantly funneling energy to the stage while he used every song as fuel to keep them fired up. Even when he attempted to create a more subtle atmosphere with songs that are "as honest as country music should be," he described, with "Redneck Love Song," "Chasin' You" and "Talkin' Tennessee," fans continued to make their presence known by chanting along to each lyric.
There was a moment halfway through the show when Wallen stood silently on the stage, soaking in the lengthy applause break that filled the room with deafening cheers. Should he continue to evolve at this pace, growing from an artist who one year ago was confident but with a much milder stage presence into a steadfast, lively performer, Wallen will find himself reaching the most ambitious heights he sets his sights on.
Watch Morgan Wallen's RISERS Performance of "Whiskey Glasses"
Behind the Scenes of RISERS With Morgan Wallen: