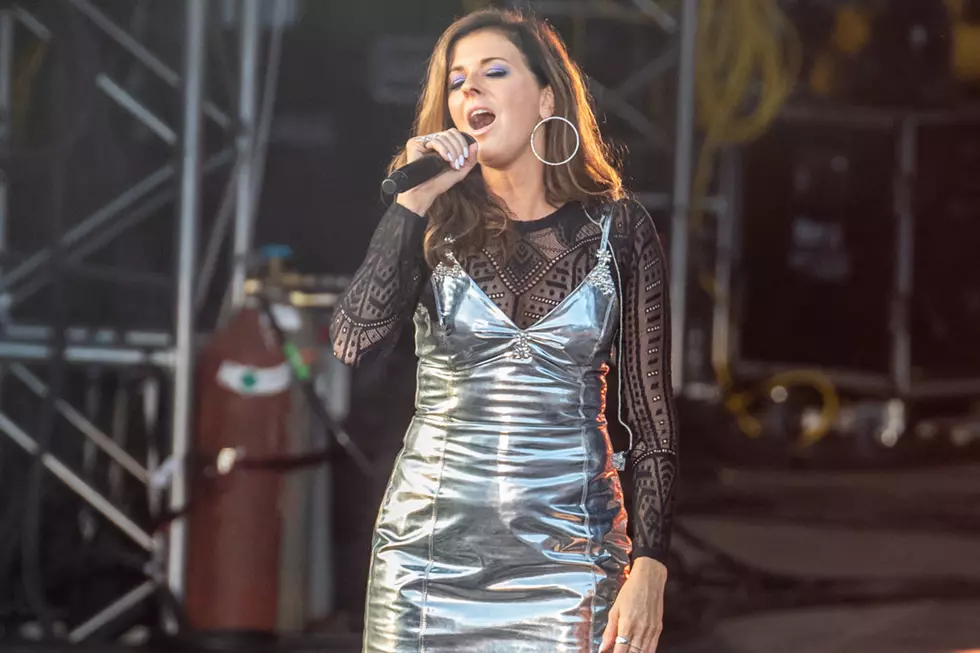 Little Big Town on 'The Daughters': 'It Feels Really Needed Right Now'
Patrick Tewey for Taste of Country Music Festival
Little Big Town introduced "The Daughters" at the 2019 ACM Awards, and offered a reprise during the 2019 CMT Awards and during CMA Fest last week. The ballad hasn't saturated radio stations yet, but singer Karen Fairchild and company say the response is unparalleled, almost.
"Literally I've never seen a crowd clap when you sing a hook," she told Taste of Country's Billy Dukes during an interview prior to Little Big Town's headlining 2019 Taste of Country Music Festival set. "Really it reminds me of 'Girl Crush' when they would clap when they first heard that hook."
"It just seems like it feels really needed right now," Fairchild furthers alongside her bandmates Jimi Westbrook, Phillip Sweet and Kimberly Schlapman. "Just encouraging champions for the girls out there." The brunette lead singer of the band wrote "The Daughters" with Sean McConnell and Ashley Ray.
"I've heard of God the Son and God the Father / I'm still looking for a God for the daughters," Little Big Town sing to wrap the chorus. The song focuses on the unfair expectations society places on women from a very young age, arguing that they're ultimately obstacles to becoming their full selves. "The Daughters" isn't ear candy. Listeners are rewarded only for paying close attention to a deep country lyric.
"This is our ninth studio album," Sweet says of the project they're working on, "and we have some things we want to talk about and also we like to have a good time too. It's all of the above, but we always like to go a little deeper with our lyrics."
Fairchild promised more information and perhaps more new songs from that album will be coming very soon. For now, the group will continue touring festivals — including Country Jam in Grand Junction, Colo., on Thursday (June 13) — and amphitheaters.
See the Highlights From the 2019 Taste of Country Music Festival