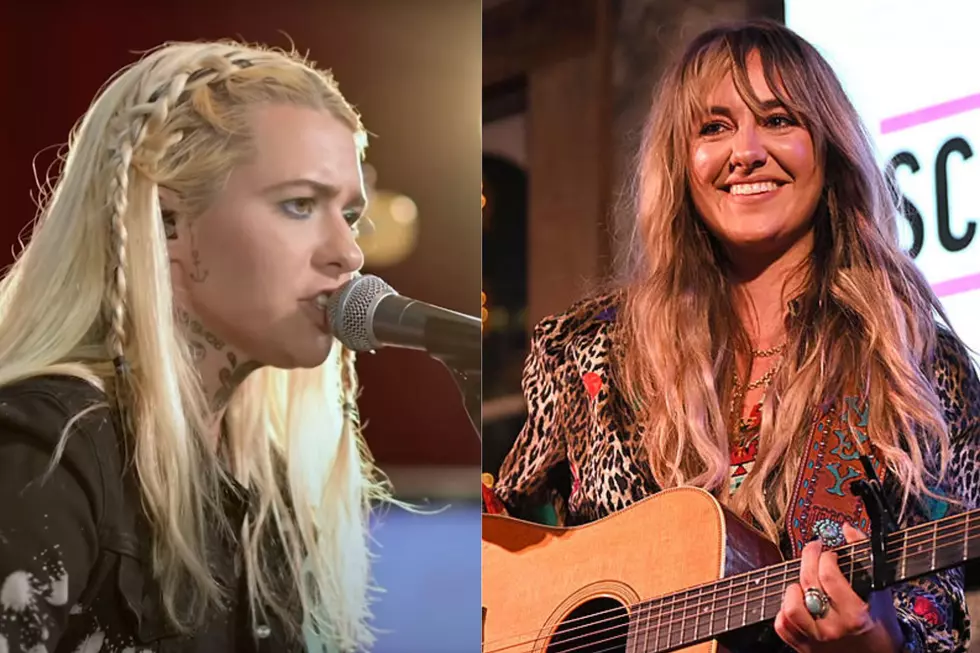 Lainey Wilson + Morgan Wade Confirmed for 2023 Hwy 30 Music Fest
Morgan Wade - Youtube / Lainey Wilson - Jason Kimpin / Getty Images
Two major performers were recently added to this year's Highway 30 Music Fest roster. And if these two stellar artists are any indication of what's to come, this just may be the biggest event ever to hit the Twin Falls area.
Morgan Wade
Morgan Wade is a returning Highway 30 alum and will be just one of the many featured performers on Wednesday, June 21st's exciting all-female lineup.
Morgan is an insanely talented writer and vocalist, and I was thrilled to hear that she would be returning to the Highway 30 Stage in Filer, Idaho. If you like music that's raw, unfiltered, and brilliantly composed from the heart, you'll want to be sure you get tickets for Wednesday to see Morgan Wade
Lainey Wilson
Lainey Wilson is also no stranger to Highway 30 Music Fest and will be returning to Filer next year as the headlining performance on Wednesday, June 21st, 2023.
Lainey has had a widely successful year with a string of hits and SIX recent CMA nominations including Album of the Year, Female Vocalist of the Year, Music Video of the Year, Musical Event of the Year, New Artist of the Year, and Song of the Year. Lainey will also be appearing in an upcoming season of Yellowstone on The Paramount Network.
Buy Tickets: About Highway 30 Music Fest 2023
Highway 30 Music Fest is an annual four-day music festival in Filer, Idaho that started in 2009. The festival features a wide variety of musical genres, including rock, pop, country, and folk.
This Southern Idaho summer staple boasts a lineup of talent featuring established icons to new artists and breakout stars.
If you love music, food, and fun and are looking for a festive way to spend the better part of a week, be sure to check out Highway 30 Music Fest! 2023 Highway 30 Music Fest will take place June 21-24 2023 at the Twin Falls County Fairgrounds in Filer Idaho. You can find more information about the event, including travel and camping information and online ticket purchase at the Highway 30 Music Fest website.
Pro tip: Tickets go fast, so I highly recommend getting yours sooner rather than later. 
More performers announced soon
Gordy and the Highway 30 is constantly refining the lineup and announcing new performers as they are confirmed. You can follow HWY 30 on social media for up-to-date announcements.
LOOK: Things from the year you were born that don't exist anymore
The iconic (and at times silly) toys, technologies, and electronics have been usurped since their grand entrance, either by advances in technology or breakthroughs in common sense.
See how many things on this list
trigger childhood memories—and which ones were here and gone so fast you missed them entirely.