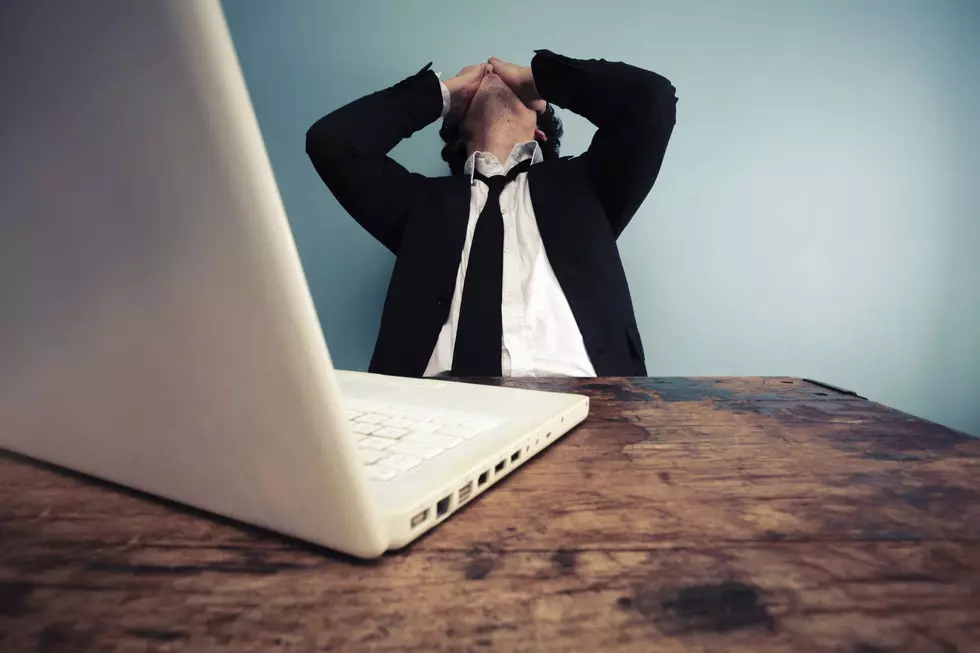 Why This Week is One of the Worst of the Year in Idaho
Credit: lofilolo
We all have those weeks through the year that you wish you could hit the reset button or that would come to an end sooner rather than later. Things seem to go bad and despite your best efforts, it doesn't get better. The hope is that a new week will help things even out and perhaps the following one will be great, to make up for the bad one you experienced. There are some weeks in the year you anticipate to be fun and good, like when you go on vacation, the week of Christmas, or the week of Thanksgiving perhaps. There are also weeks you know will be bad like the week you do your taxes, the week before your vacation, and perhaps your birthday week. While there are ups and downs throughout the year, this week is one of those that is guaranteed to be bad for nearly all of us, and we must suffer through it together.
One of the Worst Weeks of the Year
Why is this week one of the worst? It started on Sunday for all of us, when the clocks fell backward an hour. Many think this is the time change that is the better of the two because they claim they get to sleep an extra hour, but for anyone with kids, it only means waking up earlier. The problem is, that it takes kids, and even adults, time to adjust to this simple one-hour change. While the hope is that by the end of Sunday, you are up to speed, that isn't typically the case, and it can often take a full week to get back into the cycle. This makes for a tough week for kids, parents, coworkers, and teachers, and together we all suffer and seem a little more cranky. Monday was rough for many, and the days ahead will be tough too, until the weekend when sleep can be corrected and bodies adjust to the new norm. 
Standard Time vs Daylight Saving in Idaho
The debate has been ongoing for years and will continue until something is done about if Idaho should get rid of Daylight Saving Time. The change is a hassle and throws off schedules, but is it necessary? It has only been a few days, but the fact it is dark before dinner time seems odd. Changing to permanent Daylight Saving seems like the best solution, but that isn't an option. Things would stay in standard time if Daylight Saving went away. This week we are left to complain about the change, but after this week, everyone will settle in and accept the new norm. Driving home from work in the dark, the colder mornings and evenings, and the constant tiredness will become a part of everyday life, but for this week, it will be miserable. 
While our children wake up too early this week and the rest of us suffer to roll out of bed, look towards the weekend and know once this week is over it will get better. Perhaps, you are one of the lucky ones that the time change didn't affect you too much, or perhaps you are someone who will struggle for longer than a week, but eventually, things will become routine once more. Until that time happens, this week is going to be miserable as we all suffer from children, tiredness, and darkness.
Hilarious Yelp! Reviews Of Twin Falls
You just can't please some people.
Gallery Credit: Yelp! Reviews
Honest Twin Falls Welcome Signs
I'm pretty certain that most people don't fully understand what 'Twin Falls' actually means. On that note, if Twin Falls had an honest welcome sign: what would it say?
Gallery Credit: credit N8 Bird