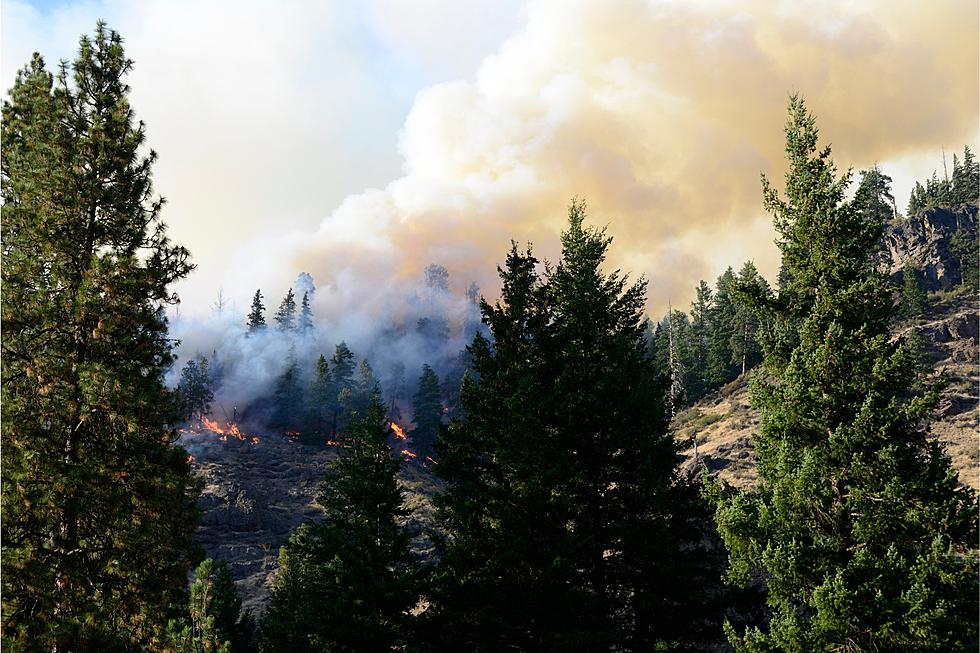 It's Smoke Not Allergies In Idaho, And Here's Where It's Coming From
Credit Canva
This morning had such promise. Weather apps were predicting a sunny day with a high of 85 degrees and wind 10-15 mph. My plans were to get out of work and put kayaks on the water. As the sun rose at 6:12 AM, the morning was marred by an unwelcome guest.
What happened to the beautiful morning with so much promise? An evil greyness enveloped the skies overhead. What could cause such a change in my plans? In short, fires. Lots and lots of fires. Big, big fires. Yesterday looked great, but evidently, Twin Falls was brought in later to the haze game.
Why Does Twin Falls Have Itchy Eyes, Scratchy Throat, and Runny Nose? Blame Canada
The smoke is being blown in from Canada. Severe drought is the number one cause of the 91 fires burning in Alberta. There are also fires burning in British Columbia and Saskatchewan. Alberta has had such a tough start to the season with evacuations at one point reaching 30,00 people.
Idaho Department of Environmental Quality has Twin Falls Air Quality Index in an 'Unhealthy for Sensitive Groups' status for now, but that could most definitely change by tomorrow. There is an Air Quality Alert until Monday at 1 PM. Any individuals who are sensitive to smoke should keep an eye on the AQI for the next couple of days.
Looks like the scratchy throat, itchy watery eyes, and runny nose is not going to be helped with allergy meds alone. Stay inside and run the air filters if you got 'em.
See How Firefighters Fight Fires Around the World
15 Things You're Absolutely Banned from Burning in Your Idaho Bonfire
The Idaho Department of Environmental Quality lists these as things you are prohibited from burning in Idaho due to air quality issues and other concerns like the release of toxic chemicals that can cause you bodily harm both internally and externally.