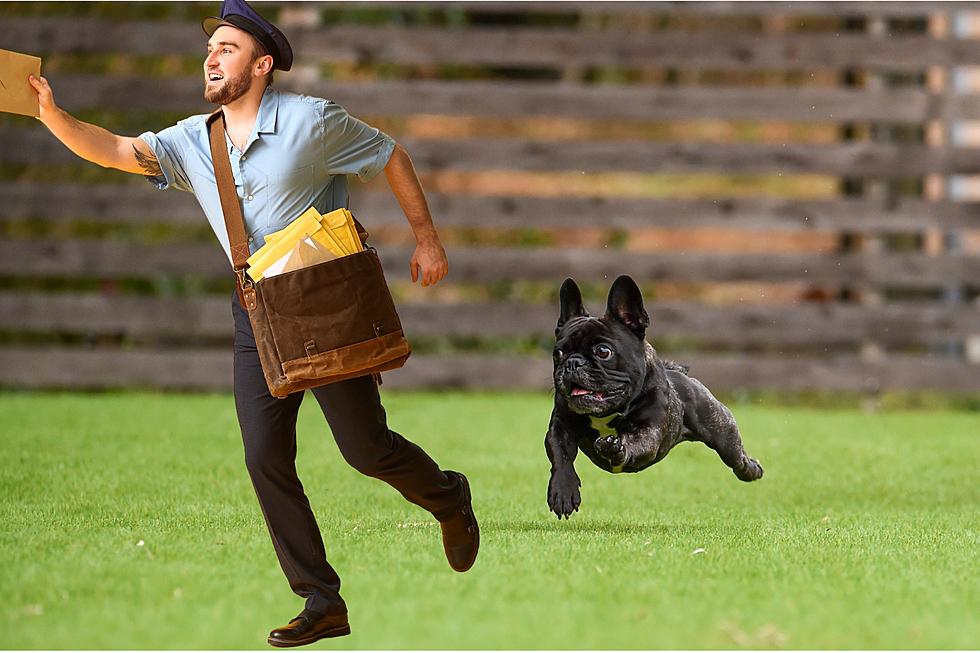 Should Idaho Cities Adopt the USPS PAWS Program?
Credit Canva
The unofficial US Postal Service motto is 'Neither snow nor rain nor heat nor gloom of night stays these couriers from the swift completion of their appointed rounds' is chiseled above the New York City Post Office entrance on 8th Avenue. It doesn't say anything about dogs.
The USPS has put a program together to help protect carriers on their rounds through residential areas. It alerts postal workers delivering along their routes of dogs in the area. Stickers are placed on mailboxes neighboring a dog owner's home as well as the owner's home itself. This allows carriers to prepare for a possible encounter.
Some would argue that this may not be necessary for much longer since many neighborhoods have a mailbox area with multiple boxes not attached to homes. There are enough older neighborhoods that have mailboxes in the front yard or even some houses with a mail slot in the door to necessitate this type of precaution.
With a dog bite total of 5,300 reports from Postal Service employees last year, it seems that it may still be relevant to put a plan to protect workers. Thankfully, Idaho did not make the top 10 states for dog bites in 2022. Maybe our dog-loving state is a little more responsible and appreciative of our carriers.
Even dogs that are not usually aggressive can become biters. If children or owners are nearby, a dog may see the carrier as a threat. Mailboxes set away from front yard fence lines are safest. Owners should also leash their pets when out on walks and away from the front door if the mail slot is attached to the house.
Do Drivers in Twin Falls Know How Crosswalks Work?
Dangerous crosswalks in Twin Falls can be found all around town. Here are a few examples of the dangerous situations pedestrians face.
LOOK: Old Blue Lakes Photos Show Drastic 15-Year Changes in Twin Falls
These 2007 era pics of Blue Lakes Blvd in Twin Falls compared to now demonstrate the crazy fast development over the last 13 years.