Haunted Places Around The Greater Twin Falls Area—Terry's Top 5
flickr.com/killthebird
It seems everyone, even the skeptic, has their interest piqued this time of year by all the things that go bump in the night. With Halloween rapidly approaching we start to wonder if—just maybe—there really are ghosts and hauntings… But what are we out there looking for? Are we searching for proof of the afterlife, one more chance to know that our lost loved ones are okay, or something else entirely? Either way, we have real haunted places right here in the Greater Twin Falls area, and with your help, I've compiled the Top 5 Haunted Places.

Shoshone Ice Caves
Shoshone Ice Caves
Located 16 miles north of Shoshone on US Hwy 75
The Ice Caves are one of the most beautiful formations I've ever seen, but they're also a bit spooky with all of that ice. Employees and tourists have reported hearing strange voices and footsteps within the caves.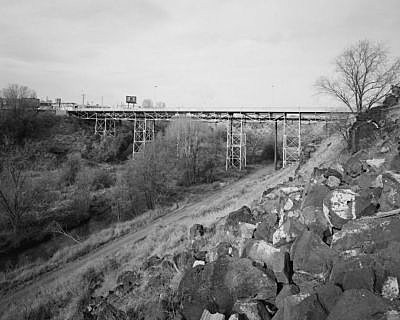 Library of Congress
Twin Falls River Canyon
Blue Lakes Blvd South, Twin Falls
Near what locals used to call the "Singing Bridge," it's been said that if you know where to look you can find a staircase that leads to the "Devil's Henchman" and the carved faces of eight abducted children. I was told this story not long after I moved here and I've even gone down to this area specifically looking for the stairs with no luck. Does it really exist?
Google Maps
Twin Falls Brewing Company
2nd Avenue West, Twin Falls
This building, which is on the National Historical Registry, is now a brewery and considered to be one of the most haunted buildings in Twin Falls. Numerous people have reported a "presence," or unexplainable apparitions and disturbances. These occurrences are so frequent that the entity has actually been named 'Flour Fred.'
Flickr.com/Kimberly City
Stricker Ranch
South Central Idaho, between Hansen & Kimberly
At one time part of the Oregon Trail, Stricker Ranch has seen its share of death. Flanked by an old cemetery, locals have claimed seeing spirits running through the fields, doors opening by themselves, and lights flickering. Many say that as soon as you step foot on the property, you can feel the presence of those who died there.
Old Gooding TB Clinic | Get Inn
Originally built as part of the Gooding College campus in 1917, the state of Idaho acquired the facility in 1948 and turned it in to a Tuberculosis Hospital for up to 150 patients. After the Minidoka Relocation Center closed in 1948 much of their equipment and beds were brought here, only adding to the building's ghoulish history. Several professional ghost hunting teams have visited here and reported "suspicious findings and noises." Other witnesses claim to have heard footsteps, whispers, and apparitions of a woman and a man in a white coat. The facility's current owners are restoring and renovating the property into a rustic hotel and restaurant named "The Get Inn."