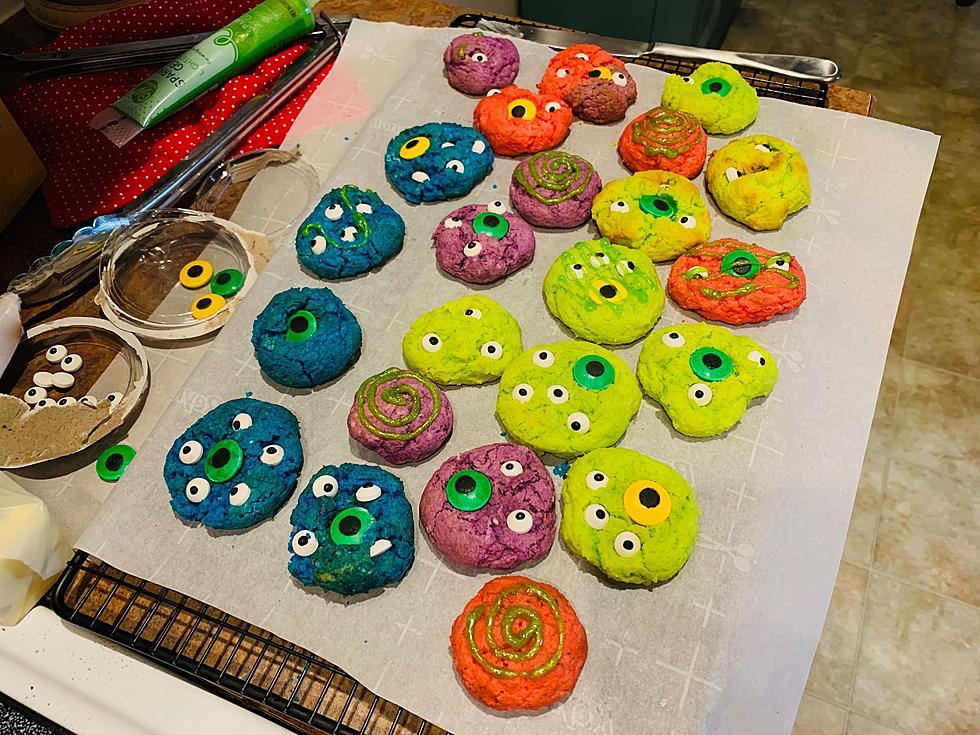 Fun Gooey Eyeball Cookies for Halloween
CH TSM
This is a fun recipe for the family for Halloween. Gooey Monster inc. style cookies!
I saw this recipe online and thought this is perfect for this time of year. The hardest thing to find on this list was the candy eyeballs. Lilluna.com has the recipe that is my recipe find of 2019.
Here are the ingredients:
1 box white cake mix
1/2 c butter softened
1/2 tsp vanilla
8 oz cream cheese softened
1 egg
powdered sugar
food coloring ( neon is a fun way to go) 
Mix the butter, vanilla, cream cheese and egg together until fluffy then add the cake mix. Once that is done separate the dough and then die it each different colors. Freeze for 30 minutes or more and separate into balls. Roll the balls in powdered sugar and put on greased cookie sheeting cooking 10-12 minutes at 350 degrees.
Then add the candy eyes. Let them cool and they are ready to eat. Enjoy this sweet spooky treat this holiday. I also added some sparkle frosting hypnotizing style.