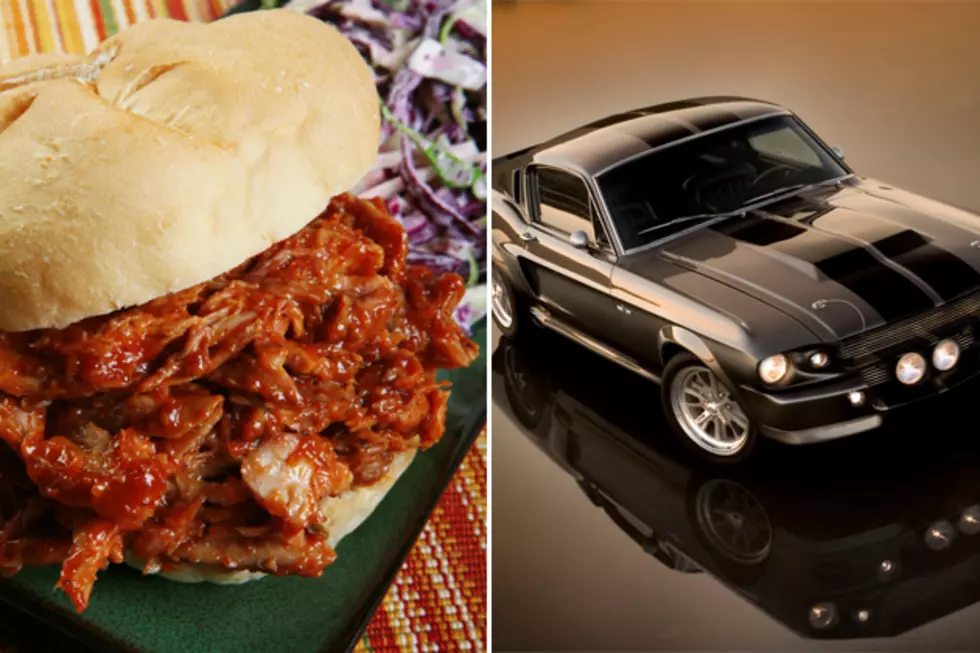 Free Pulled Pork Lunch at Hub City Performance in Wendell
Enjoy a pulled pork sandwich and see a 1967 Mustang inspired by the film 'Gone in 60 Seconds.' Images: ThinkStock, Ford/ Touchstone Pictures
The only thing better than pulled pork is FREE pulled pork and Hub City Performance in Wendell is serving it up on Saturday, June 21st, from 11a-1p.Rick and Warren would like to invite you to Hub City Performance in Wendell for pulled pork and hotdogs (while they last) catered by Chris Bradley of Soldier Mountain Brewery.
There will be a one-off Mustang on display and a one-off custom 'Eleanor' Mustangalso on display with a few other custom rigs.
There will be a raffle for a free full service oil change.  (No purchase necessary)
Everyone who schedules an appointment the day of the 21st will receive 10% off parts and service.
Propane refill station on site.
Full inspections are free with every full service oil change.
Full line of RV, heavy truck, ag, lawn and garden, power sport, Hot Rod and Diesel performance parts and accessories.
Hub City Performance is located in the old Bert Harbaugh Motors building at 450 N Idaho St. in Wendell. They service and repair all engine sizes... from hot rods to lawn and garden and everything in between.