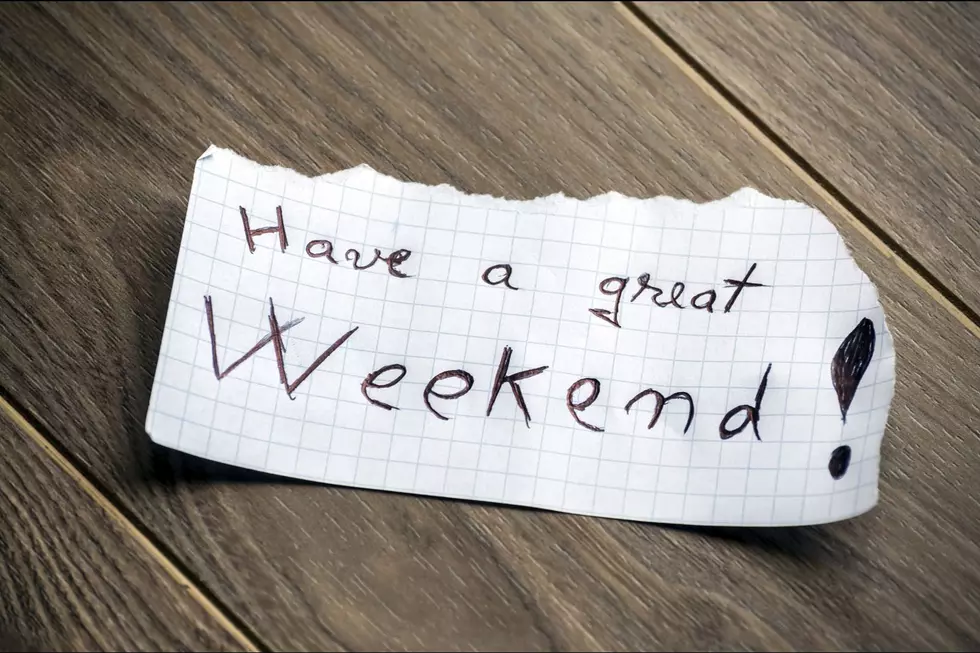 7 Events Happening this August Weekend in the Magic Valley
Credit: maxmihai
School started for many this week, marking the end of summer break, but one of the good news about the first week of school is that it is often a shorter week than most. Despite having to go back to school, the weekend is fast approaching and there is plenty to be excited about and to do this weekend around the Magic Valley. The weather is still good enough to get outside and is one of many reasons you should check out one or multiple of the events this weekend.
Thursday, August 16 Through Saturday, August 19 - Cassia County Carnival
The Cassia County Fair has been taking place this week, and Wednesday night began the Cassia County Carnival. If you enjoy carnival rides and a fun time, make sure to head out to the Cassia County Fairgrounds this weekend and enjoy a good time. The carnival opens at 5 PM on Thursday, 4 PM on Friday, and at Noon on Saturday. Tickets are $40 for the carnival, and Thursday is two for one buddy day. For more on the carnival, make sure to click the link above. 
Thursday, August 16 Through Saturday, August 19 - Cassia County Rodeos
As mentioned above, the Cassia County Fair is taking place, and you can't have a proper county fair in Idaho without a rodeo. There is one taking place every night of the fair, Thursday through Saturday. The pre-show begins at 7 PM each night, with Muttin Bustin at 7:30 PM and the rodeo at 8 PM each night. Tickets differ depending on which night you go, and you can find out pricing by clicking the link above, as well as all the details on the rodeo. 
Thursday, August 16 Through Sunday, August 20 - 'Milton'
With the temperatures we have seen this week, perhaps staying inside is a good way to go this weekend. What better way to stay cool than being in a chill theatre watching the play 'Milton' this weekend at the Orpheum Theatre? The show runs Thursday through Sunday, with show times being at 7 PM Thursday and Friday, two shows on Saturday at 2 PM and 7 PM, and a show on Sunday at 7 PM. Tickets are as low as $17.50 and can be purchased by clicking the first link above. 
Saturday, August 19 - Market on Main
The weekends at the farmer's markets are coming to an end soon and there aren't many left before they are gone until next year. Don't waste your chance to get out to Market on Main one last time before the end of the season. The market takes place from 9 AM until 2 PM on Saturday and is a great way to shop and buy locally. If you go at the right time, you can also shop at the stores in the area and grab lunch downtown. For more on Market on Main, click the link above. 
Saturday, August 19 - Jo Mama's Car Show
Do you enjoy looking at cars? If you are a car enthusiast in the Magic Valley, make sure to head to Jerome this Saturday for Jo Mama's Car Show, taking place at Jerome City Park from 9 AM to 4 PM. Not only do you get to admire some amazing cars in the area, but there is also a kid's eating contest around 1 PM you won't want to miss. For more details on the show and the schedule, click on the link above. 
Saturday, August 19 - Dueling Pianos
What better way to enjoy a weekend than with a glass of wine listening to two pianists duel it out? You have that chance this weekend when Dueling Pianos will be happening at Holesinksy Vineyard and Winery on Saturday from 5:30 PM to 9:30 PM. Tickets are $35 and include a glass of wine. This event is adult-only, so if you have little ones, you will need to find a sitter or leave them home alone. For more on Dueling Pianos this weekend, click on the link above. 
Sunday, August 20 - Sunday Make Break
With the hot weather this past week, you might have been keeping your little ones inside so they don't melt, and after a few days in, they might be driving you nuts. Use the weekend to get them out of the house by using their creative mind and creating some crafts. Sunday Make Break takes place this Sunday from 2 PM to 4 PM at Michael's in Twin Falls, and this week they will be making a 'Kindness is Cool' poster. The best part about this event, it is free. For more on Sunday Make Break, make sure to click the link above. 
Don't let a long week keep you inside, get out and enjoy some of the amazing events this weekend. Go see a play, enjoy some carnival rides, taken in the rodeo, enjoy a scavenger hunt and spaghetti dinner, make some crafts, enjoy a glass of wine and some incredible music via the piano, shop at the farmers market, or enjoy a car show. Whatever you decide to do, be safe, have fun, and enjoy your weekend.
Twin Blades Axe Throwing
Best Places For Adult Parties In Twin Falls
Parties and games aren't just for kids. Sometimes you want to abandon the kids at home and go have some real fun without them. Here are the best places to do that in Twin Falls.