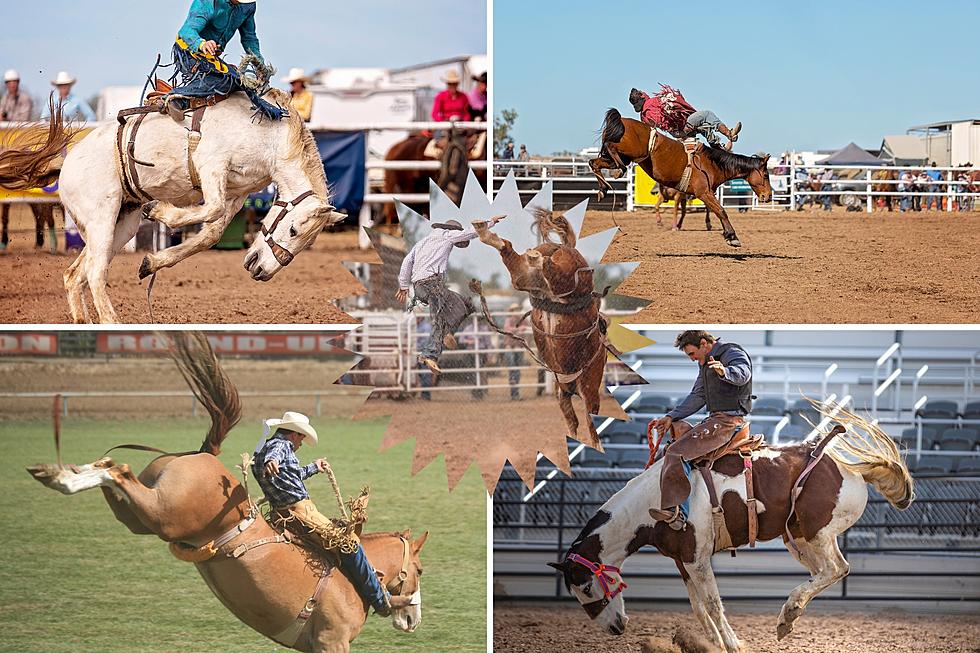 Fun Memorial Day Weekend Rodeo in Southern Idaho With Dirty Rotten Buckers
Credit Canva
You can judge this time of year in terms of school getting out. There is mention of camping or vacations. Some people talk about time for a tan and water gun fights. In my childhood, smart people perceived time by rodeo season. I have a long-standing love of bull riding but am intrigued by an event in Gooding this weekend.
What is Dirty Rotten Buckers Saddle Bronc Futurity?
At Andy James Arena in the Gooding County Fairgrounds on May 27th, The Dirty Rotten Buckers Saddle Bronc Futurity will be out in full force. Which broncs and cowboys are set for a great career in pro rodeo? Colts are brought in by stock contractors across the country and future busting stars will be showing off for our entertainment. It's like gladiators, but these guys can get paid.
It's not just a show. These competitors are out for money and notoriety. Some may consider Gooding as a small stone, but that stone ripples up to Wrangler Network. You'll want to make sure you've got the best seats, with the best attire required for such a prestigious event.
Dirty Rotten Buckers, or DRB, isn't just about the horses, it's about the look. You want a chance to say you saw those stars in the beginning, and here's the proof. Gear up and get it right.
The dirt will fly and maybe even a cowboy or two this weekend in Gooding. We'll see who moves up in the PRCA and which horses have what it takes to make the cut.
If Idaho Cities Were Ex-Boyfriends
If you haven't noticed, cities and towns across the great state of Idaho tend to produce people who have a certain quality about them. Join us as we venture thorugh some charming Idaho communiteis and discover how each town embidies the pecualiariteis and humor that just might remid you of a former flame.
Do Drivers in Twin Falls Know How Crosswalks Work?
Dangerous crosswalks in Twin Falls can be found all around town. Here are a few examples of the dangerous situations pedestrians face.