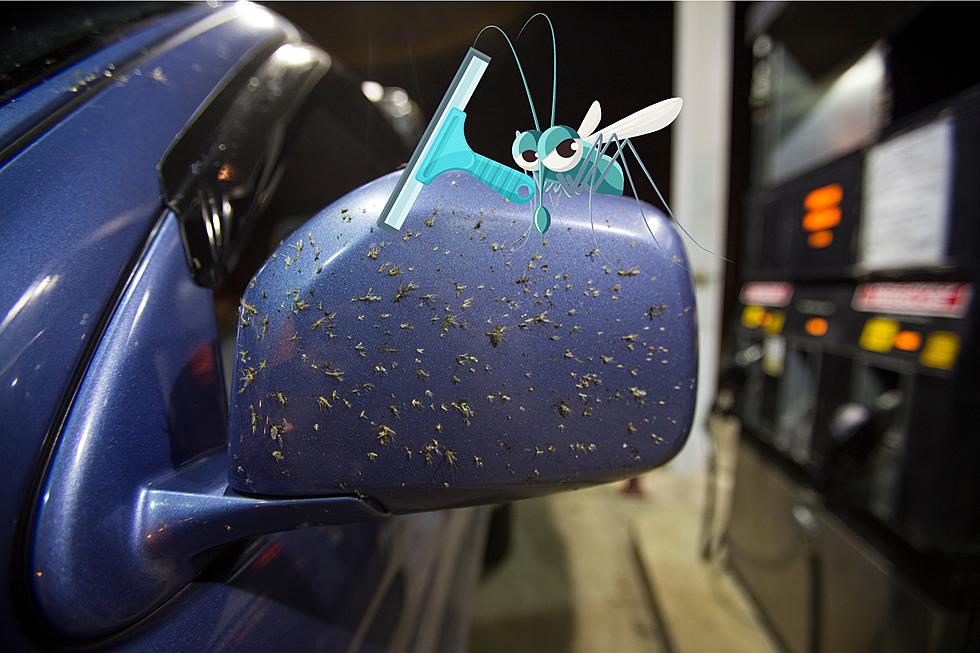 Take it Off Idaho: How to Get Sticky Bugs Off the Car
Credit Canva
The struggle is real. The memory of a beautiful Sunday afternoon car ride through the South Hills on a fall afternoon is forever sullied by the horror show viewed after getting out of the car; Bugapalooza.
Just like camping, the clean-up takes longer than the trip did. The carcasses are everywhere. No matter how much window washing fluid is applied and trips through the car wash are taken, the dried-on evidence of a venture outside is ever-present. It becomes a game to try and identify which bug each spot came from.
How Does Idaho Get Pesky Bug Guts Off the Windshield?
You can go through the longest car wash in town with 14 different soaps and 32 microfiber sponges and still end up bug spots on the windshield. A squeegee and elbow grease may help at the gas station, but at home, there is a better way. Perhaps let a simple concoction do the work for you. Mix equal parts warm water and vinegar into a spray bottle and apply directly onto bugs, wait until the critters aren't crunchy and dry any longer, then spray with glass cleaner and wipe with a microfiber cloth.
How to Exhibit the Rare Clean Idaho Grill
Idaho has plenty of farmland and outdoor play areas a commuter must encounter on a daily basis. These areas are notably prolific with the sticky little suckers. Once the insects have chosen their special place on the front end of your vehicle, getting them off can feel like quite a conundrum. No matter how many automatic washes you go through, it seems they remain. There is a simple solution to the problem. WD-40 sits unassuming in most Idaho garages. It has many uses, and this is one more.
After the unimpressive 1st wash of initial bug contaminants, spray WD-40 on leftovers. Wait for 10 minutes and microfiber towel off. Clean off with soapy water, and maybe wax if you want the next go to be a little easier. Please only do the body. Windows should be treated with the previous instructions.
And now you can be the envy of all those who see you. The throngs of onlookers will gaze upon your beautiful bug-free car and lament that they don't have a grill as lovely as yours.
These 12 Idaho Bugs & Insects are Spectacular House Guests
Scroll on for a list of 12 bugs & insects in Idaho you actually want in & around your home this spring & summer!
5 of the World's Most Deadly Insects Are in Idaho Right Now
Field & Stream, an outdoor publication that's been around for more than 125 years, put together a list of the most deadly insects (and arachnids, they admitted to being "taxonomically laid back" in their article) in the world. Five of them can be found in Idaho!