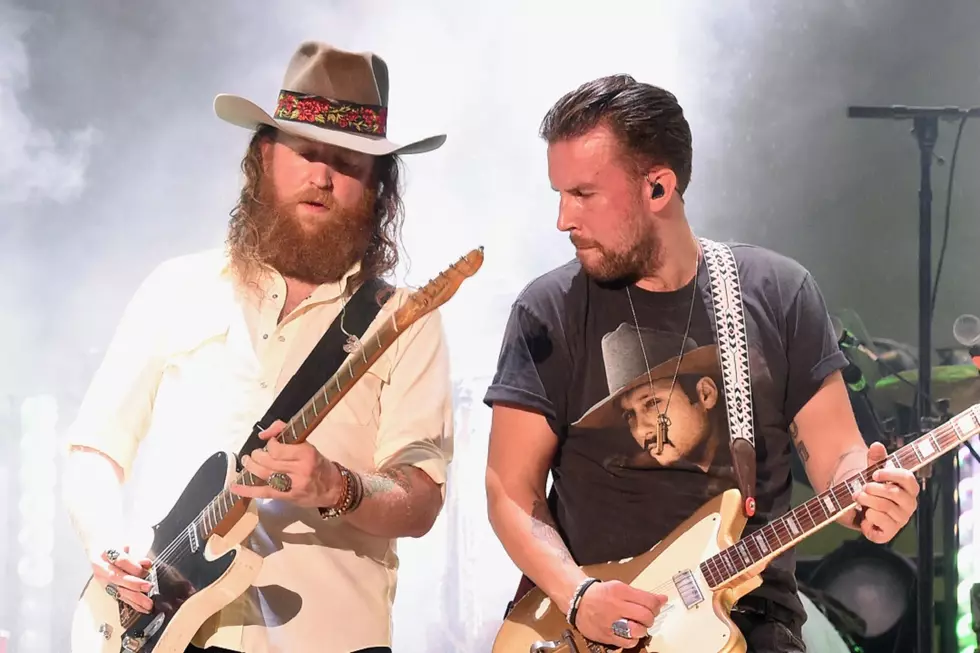 Brothers Osborne Jam With Foo Fighters in Edmonton, Alberta [WATCH]
Rick Diamond, Getty Images for Country Thunder
It's a good thing Brothers Osborne stayed in Edmonton, Alberta, Canada, an extra day. After playing their own concert at the city's Shaw Conference Centre on Sunday night (Oct. 21), the country duo jammed with Foo Fighters during the rock band's Monday night (Oct. 22) concert at Rogers Place.
Video online shows Brothers Osborne and Foo Fighters performing a cover of Tom Petty and the Heartbreakers' "Breakdown." Readers can press play above to watch the full performance, which finds John Osborne on guitar and TJ Osborne sharing vocal duties.
"Uhhhhhhhhhhhhhhhhhhhhhhhhhhhhhhhhhhhhhhhhhhhhhhhhhhhhhhhhh ... we got to jam with @foofighters tonight," Brothers Osborne wrote on Instagram after the show. "Holy s--t."
"Breakdown" was the first single from Tom Petty and the Heartbreakers' self-titled debut album. Released in 1977, it became a Top 40 hit and is known as the band's breakout song.
Brothers Osborne began their Canadian tour on Thursday (Oct. 18), in Abbotsford, British Columbia. They're next scheduled to play in Saskatoon, Saskatchewan, on Wednesday (Oct. 24). Their Canadian tour dates conclude on Nov. 3 in London, Ontario.
Foo Fighters, meanwhile, are on tour in support of their newest album, Concrete and Gold. Their final show of 2018 is scheduled for Tuesday night (Oct. 23) in Calgary, Alberta.
The Foo Fighters have been known to collaborate with out-of-genre performers in various ways: In 2013, the Zac Brown Band released their The Grohl Sessions, Vol. 1 EP, produced by Grohl; the band was also featured on the Foo Fighters' Nashville episode of their Sonic Highways series. Additionally, Foo Fighters guitarist Chris Shiflett has featured a number of Nashville-based artists on his Walking the Floor podcast.