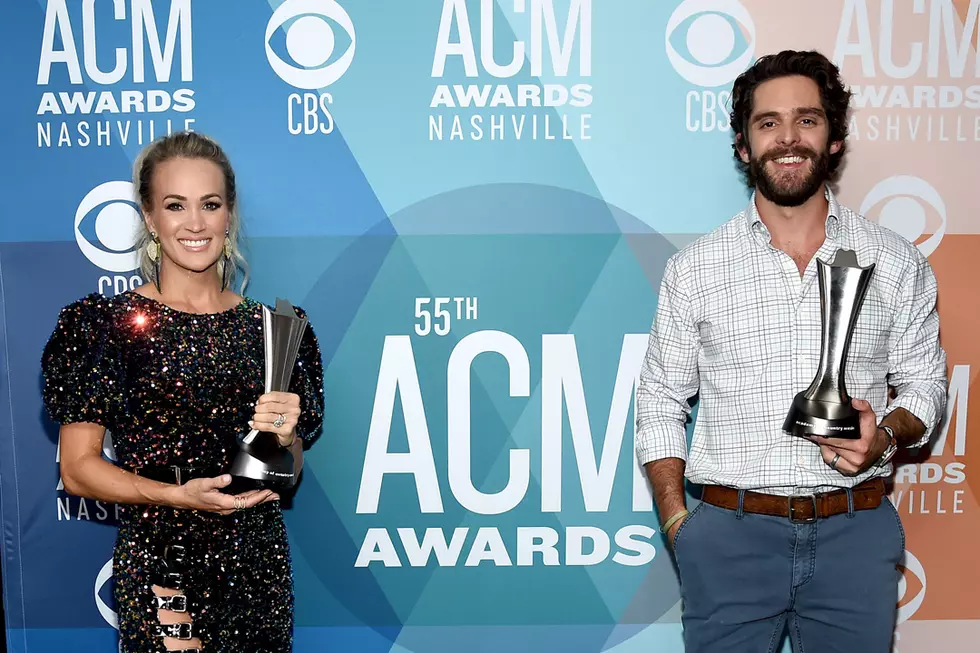 Every ACM Awards Entertainer of the Year Winner Ever [PICTURES]
John Shearer, Getty Images
In 1971, the Academy of Country Music honored Merle Haggard with the first-ever Entertainer of the Year award. Since then, the coveted trophy has been bestowed on some of country music's best and brightest.
Over the years, the ACM Awards have been particularly good to acts such as Alabama, who earned the Entertainer of the Year title five years in a row (1982-1986), and, more recently, Kenny Chesney, who took home the title four times in four years (from 2005 through 2008). Taylor Swift earned two Entertainer of the Year honors before she went pop, and Dolly Parton, Reba McEntire and Loretta Lynn all have one EOTY title to their name ... although the case could certainly be made for more!
George Strait won his first Entertainer of the Year honor 1990 and his second a full 24 years later, in 2014. And then there's Garth Brooks, the artist with the most EOTY wins; he's taken home the title six times, including one year that he couldn't make it in person because his daughter was born the very same day!
Click through the photo gallery below to learn more about every artist who has ever been crowned ACM Entertainer of the Year:
After relocating from Las Vegas to Nashville in 2020 out of necessity during the COVID-19 pandemic, the ACM Awards are back in Music City in 2021. As showrunners did last year, they're spreading this year's event out across iconic venues (the Grand Ole Opry House, the Ryman Auditorium and the Bluebird Cafe), though a few performances will take place elsewhere. They'll be following national, state and local guidelines related to the pandemic, as well as additional, self-imposed safety measures.
The 2021 ACM Awards are set for Sunday (April 18). They'll begin at 8PM ET and will air live on CBS and be available to stream on Paramount+; sign up for the streaming service here.
WATCH: How Well Do You Know the ACM Awards?