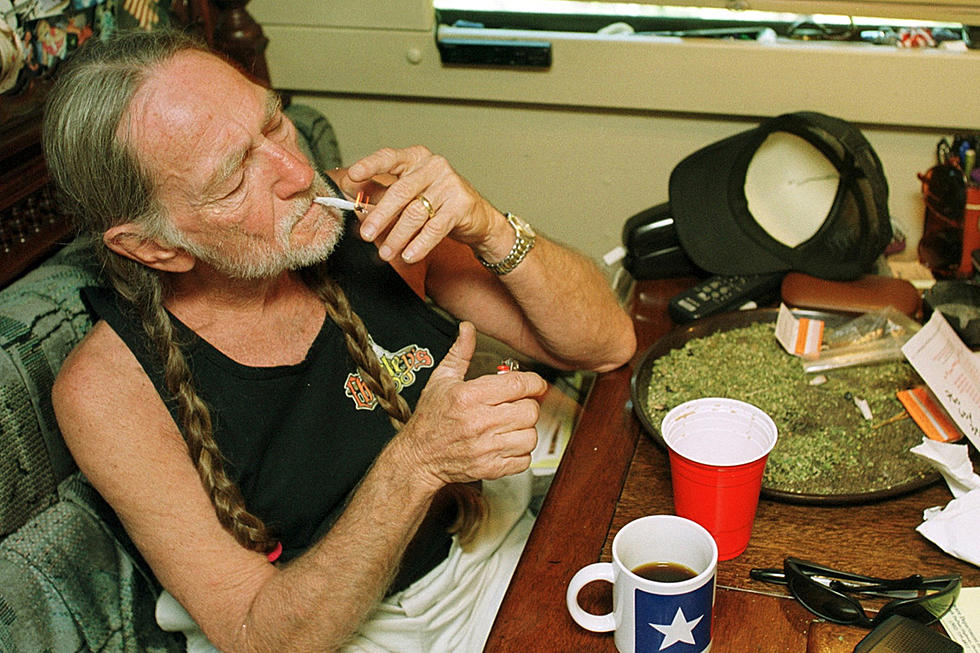 Willie Nelson: 'I Wouldn't Be Alive' Without Pot
Hulton Archive, Getty Images
Willie Nelson is a well-known proponent for marijuana, but in a recent interview, he explains that his use of the drug is about more than just getting high. The country music icon tells Rolling Stone that without pot, "I wouldn't be alive."
Nelson says he has been partaking in marijuana for 65 years, and it's been his exclusive drug of choice since 1978, when he gave up cigarettes and whiskey.
"It saved my life, really," he reflects. "I wouldn't have lived 85 years if I'd have kept drinking and smoking like I was when I was 30, 40 years old. I think that weed kept me from wanting to kill people. And probably kept a lot of people from wanting to kill me, too — out there drunk, running around."
11 Country Songs About Smoking Weed: 
Nelson readily admits that he drank too much in the early days of his career, and it led to some bad behavior.
"I used to drink a lot," he allows. "And that brings on negative thinking. You start thinking about everything that's wrong and then you better drink another or take another shot so it gets better. And it don't get better."
He's been a fierce advocate for pot for decades, and now that it's been legalized in some states, he even owns his own line of marijuana and related products called Willie's Reserve. Nelson is pleased that many of his long-held views about pot are now mainstream in terms of the personal and economic benefits of legalizing cannabis and taxing it.
"It's nice to watch it being accepted — knowing you were right all the time about it: that it was not a killer drug," Nelson states. "It's a medicine."
Jimmie Allen Is a Country Original: 
Country Artists Who Have Smoked Pot and Told Us About It: