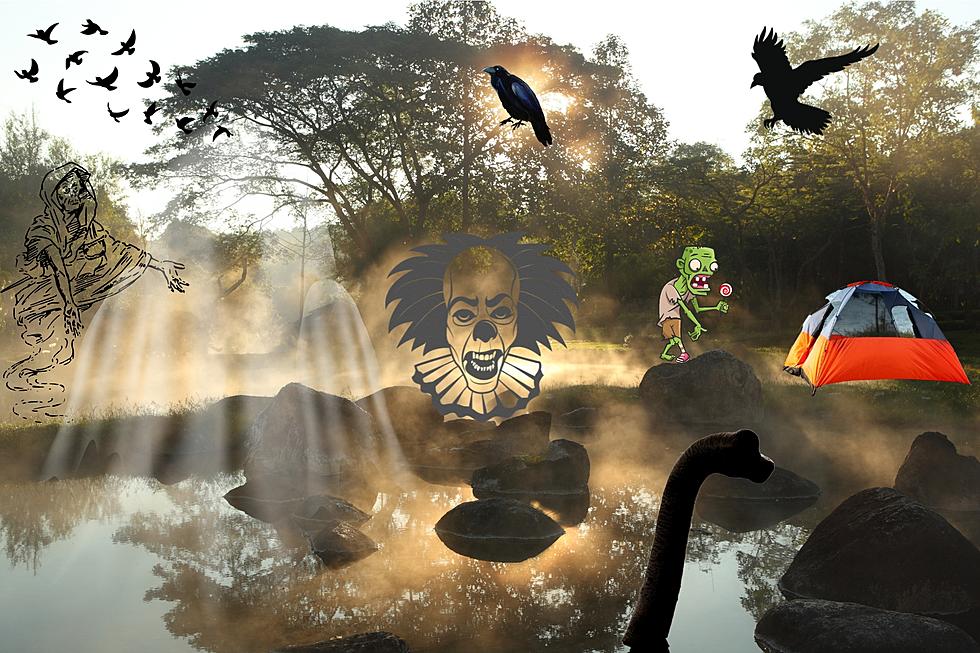 When Does the Thrilling Lava Hot Springs 2023 FestEvil Haunt Southern Idaho?
Credit Canva
Everyone gathers together for Halloween haunting. Sure, it's good to enjoy being scared in October, but what about other times? There are other months in the year. Don't people want goosebumps any other time? When can I get my scream on in say, June?
Pocatello is the place to be for summer scary fun. On June 23rd and 24th SRD's Haunted Attractions is throwing a FREE entry event. Thrills and Chills, A Summer Scream Fest will be at 3m Cattle Ranch in Lava Hot Springs and promises to fill that desire for paranormal, horror, and Halloween during the summer.
What's the Lineup for 2023 FestEvil Haunt in Lava Hot Springs?
There's live music and prizes awarded for the best costumes. Special guest Santiago Cirilo from The Walking Dead Season 4 will be hanging out and autographing his book. Pocatello Paranormal Research will be giving a presentation.
Attendees can camp and fish starting on Friday at 5 and then the music kicks it up a notch. Food trucks bring the munch and the SRD's Haunted Hill will open from 9 PM - 11 PM. Admission to the Haunted Hill is $10 for adults and $5 for kids.
Saturday brings out the big guns with vendors, mediums, Tarot Card readers, makeup demos, balloon-twisting workshops, and more. Find out more about haunted attractions including The Haunted Swamp and Haunted Mansions of Albion. At 9 PM the weekend wraps up with Lava Flow Fire Performance and SRD's Haunted Hill.
Use this weekend in June for fun and thrills, but also to get ideas for this coming Halloween. You can never be too prepared. Vendors are invited to join.
If Idaho Cities Were Ex-Boyfriends
If you haven't noticed, cities and towns across the great state of Idaho tend to produce people who have a certain quality about them. Join us as we venture thorugh some charming Idaho communiteis and discover how each town embidies the pecualiariteis and humor that just might remid you of a former flame.
WATCH: Is This Scary Idaho Paranormal Video Real or Fake?
After catching what appear to be floating orbs on camera, is this Idaho family experiencing paranormal activity?