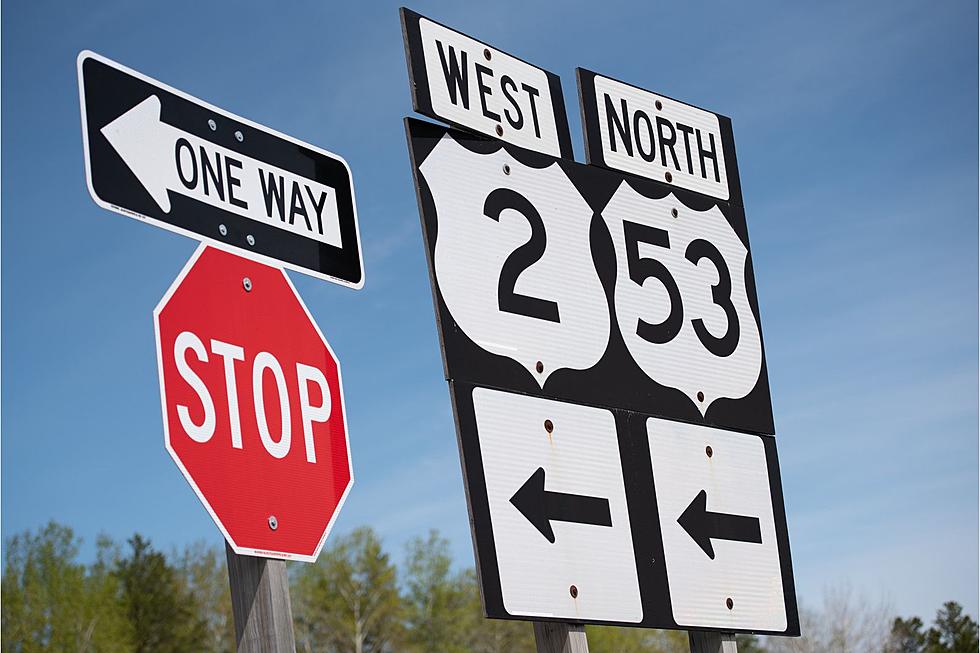 7 Road Signs that Best Describe Twin Falls
Credit: Nick Cooper - TSM Duluth
Idaho is a beautiful state to drive through. There are incredible lakes, mountains, forests, craters, and so much natural beauty to take in. There are also some unique signs that you won't see in many other places. There are signs for animals crossing and vehicles crossing that you don't commonly see. It got me thinking, what signs represent Twin Falls the best?
Stop Before Entering Twin Falls
A stop sign represents Twin Falls better than any possible sign. Most residents of Twin Falls do not want outsiders here, so they want you to stop before you enter. The town has grown drastically over the last few years, and the bigger it gets, the more lifelong residents hate it. If they could have everyone stop moving here it would make them much happier.
'Slow, Children Playing' in Twin Falls
While the interstates may move quickly here, in town limits the traffic does not. It is not uncommon to get stuck behind somebody going 5 or 10 under the speed limit. Be prepared to drive slowly and take your time getting around town, because you won't be able to go as fast as you'd like around here.
Yield to Twin Falls
People adapt to Twin Falls, the residents do not adapt to you. It is best to yield to their ways for as long as you visit or live here, or you may find life not to be the most enjoyable. It may take a little bit to figure out the Twin Falls ways, but once you figure them out, it isn't so bad.
Tractor Crossing in Twin Falls
Similar to the slow children playing, not only does the traffic move slowly, but sometimes you will get caught behind a tractor or two. This doesn't typically happen in town limits, but make a drive to one of the surrounding towns and it is bound to happen a few times. Be patient, and be safe when trying to pass them.
Cow and Deer Crossing Signs
There could be a multitude of signs in this category, but deer and cow crossing is the most common. There is plenty of deer in the area and seeing one cross the road is bound to happen from time to time. Cows escape pastures all the time and with open range, one will occasionally make its way toward a highway or street. Make sure to not hit them as you will regret it for multiple reasons. 
'Warning Thin Ice' in Twin Falls
This one works in a couple of different ways. You have to walk on thin ice and make sure to not offend anyone around here. The people of Twin Falls are prideful and it is best to not insult them. Many also have guns, and it is smart to not anger someone that has a quick trigger. The other way this one works is with the winters, there is ice commonly on the roads, and it isn't uncommon to slip and slide on the roads without noticing the ice. Drive safe and don't offend those around you. 
'Caution' Sign in Twin Falls
Caution around Twin Falls is a must. As mentioned above, be cautious of animals when driving, be cautious of who you offend, and be cautious of the driving, the weather, and how you act. Follow the rules and be respectful you should get along fine, but be cautious to the best of your ability. 
Many signs could describe Twin Falls and the Magic Valley, but these are the ones that do the best job. Do any other signs come to mind? Do you agree or disagree? The next time you see a road sign that you aren't familiar with, think if it could describe Twin or any other place. It will make for a fun car game on long trips.
Hilarious Yelp! Reviews Of Twin Falls
You just can't please some people.
9 Deadliest Intersections In The Magic Valley
The deadliest intersection in Idaho isn't in any of the largely populated cities, it's in the small town of Jerome and it's one of the top 20 deadliest in the nation.