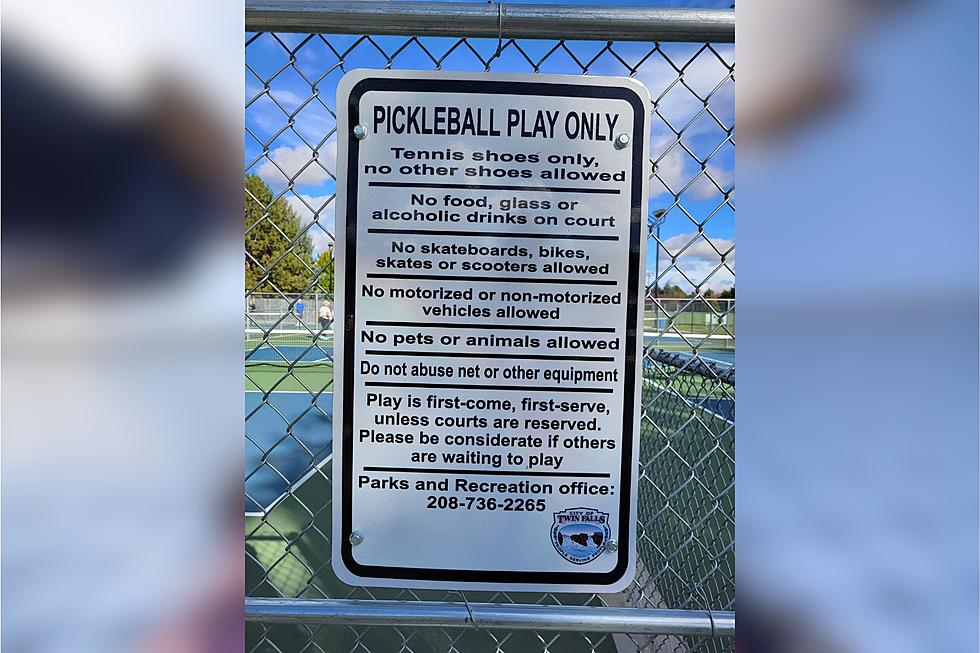 Are Tennis Players Feeling Pickled On in Twin Falls?
Credit Kat's Phone/Canva
You would think that people getting out and exercising is a good thing. How can a community turn against people getting in shape? Isn't a healthy exercise embraced by persons closer to 65 good to keep them active and out of hospitals? It seems that there is a new exercise culture war.
Many Sports Have Evolved Just Like Their Players
It happened with skiing. When snowboarding first became popular, skiers complained. Some resorts banned snowboarders. Ski enthusiasts complained that the slopes were gouged out by snowboards. A delicate debate has been put mostly to rest now that snowboarding has proven to be a cash cow for ski areas. Some compromises had to be made.
Traditional roller skaters despised roller bladers when they first came out. Now it is not as big a deal. Everyone shares the road.
Now, tennis players are feeling the rub. No longer are the ultra-fit folks able to enforce their tyranny on the courts. Pickleball is the young upstart brought on by those who aren't generally as nimble or young, and picklers are enforcing their rights to play. Some tennis courts are being overrun by pickleball players, while others are being removed and converted completely.
Who Will Win the Exercise Court Wars in Twin Falls?
Are tennis players just feeling like they are being marginalized? There are more folks playing pickleball every day. Our demographics are steering toward those over 65 years old. How many new tennis players are entering the courts vs. new pickleball players?
It's a new reality to which tennis players have to become accustomed. There may be fewer tennis courts upon which to play. Maybe they can adapt and share. Some courts may fall prey to the picklers, but there will always be some tennis courts. Perhaps tennis players will naturally evolve into pickleball players as they age.
Pickleball is Huge in Idaho and We have Brand New Courts in Twin Falls
There are 6 brand new Pickleball courts behind the original 6 at Frontier Field on the CSI campus.
Gallery Credit: Credit N8
Idaho's Obesity Is On The Rise: Here's How Idaho Compares To Other States
24/7 Wall St., methodology: "To determine the most obese states, 24/7 Tempo reviewed data on obesity from Robert Wood Johnson Foundation and the University of Wisconsin Population Health Institute joint program's 2023 County Health Rankings & Roadmaps report. States were ranked based on the prevalence of self-reported obesity among adults 20 years and older – with obesity being defined as having a body mass index of 30.0 and above." States are ranked lowest to highest.
Gallery Credit: Kyle Matthews