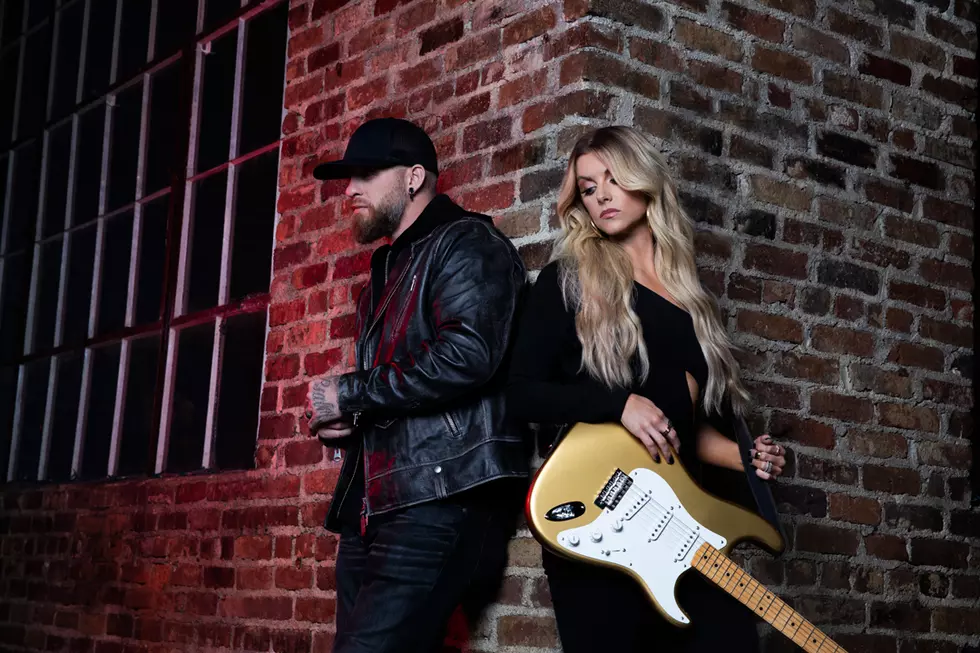 Lindsay Ell Knew Collaborating With Brantley Gilbert Would Be 'Really Special'
Joseph Llanes
The moment Lindsay Ell heard "What Happens in a Small Town," she instantly knew that the song was anything but ordinary. That's why when Brantley Gilbert approached her to collaborate, she didn't hesitate.
"I was just taken aback from the song. I mean I remember listening to it the first time and from a minute in I'm like, 'Wow, this is something really special,'" Ell admits.
Besides lending her vocals, Ell was able to completely rock out with a guitar solo, also leaving prominent riffs on the single. Producer Dan Huff effortlessly teetered between the country and rock genres.
"Dan just has a way of fusing those worlds together of rock and country," Ell says, "And Brantley's rock side is a place that's near and dear to my heart just because I'm such a guitar nerd ever since I was a little girl."
The Story Behind "What Happens in a Small Town"
Ell knows what makes a great collaboration isn't the expected, and for some, the joining of the "Criminal" hitmaker and Gilbert was anything but.
"My favorite duets are from artists that you wouldn't necessarily think of singing a song together," Ell discloses, "And so I think that's what makes them special and what makes them cool moments on a record."
"What Happens in a Small Town" was written by Brock Berryhill, Josh Dunne and Rhett Akins, along with Gilbert, who was urged by label head Scott Borchetta to create another lead single kind of song for his upcoming album. Though the album was completely finished, Borchetta wanted an extra spark to re-introduce Gilbert to country radio.
"What Happens in a Small Town" marks Gilbert's first release off his new album, which is expected to come later this year.
See 18 Country Singers and the Famous Celebrities They Dated: