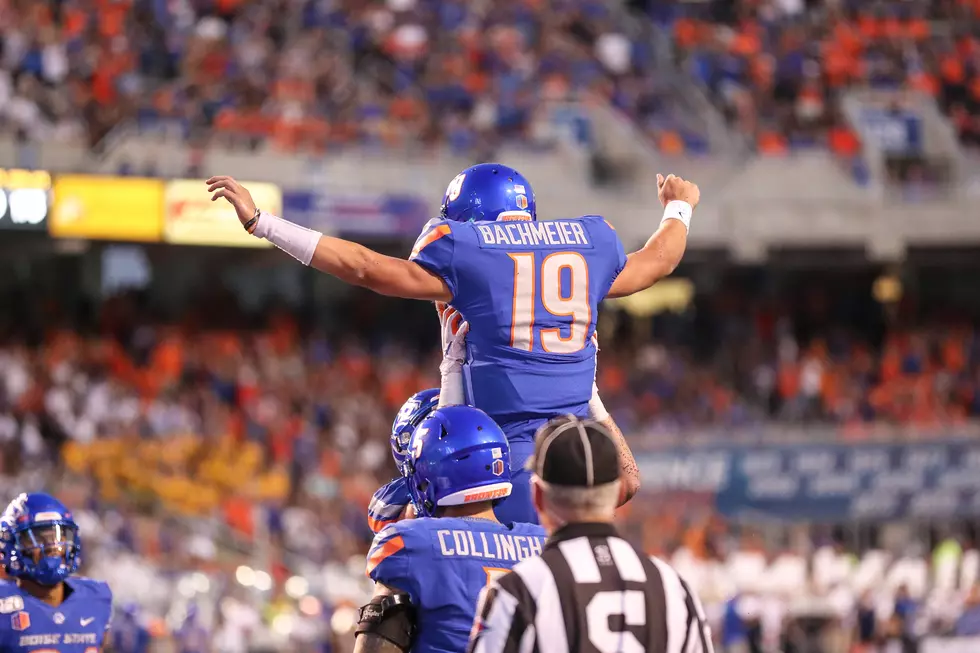 Let There Be Football: Mountain West Conference Announces Games
Getty Images
And just like that, we could be seeing Boise State football games this year, after all.
Just when we thought that 2020 was the year of cancelations, the Mountain West Conference, along with the PAC-12, made major announcements today. Football WILL be happening: just on a smaller scale.
Many football insiders believed that this would be the news released and while it came out later than anticipated, it is true, the Mountain West Conference has agreed to an 8-game schedule which will begin the week of October 24th.
Games are still a month out from the day of the announcement which, in my opinion, leaves plenty of time for...MORE CHANGES. Can you count anything out of play this year? However, for now, the championship game is scheduled for December 19th.
That's right: "subject to approval from state, county, and local officials".  In other words, games and protocol are under the jurisdiction of Governor Brad Little and more directly, Central District Health, who oversees Ada County, where Albertsons Stadium sits.
We'll keep you posted as things develop, however, the message now is clear: there WILL be football on the blue
NEVER FORGET: Images from 9/11 and the days after