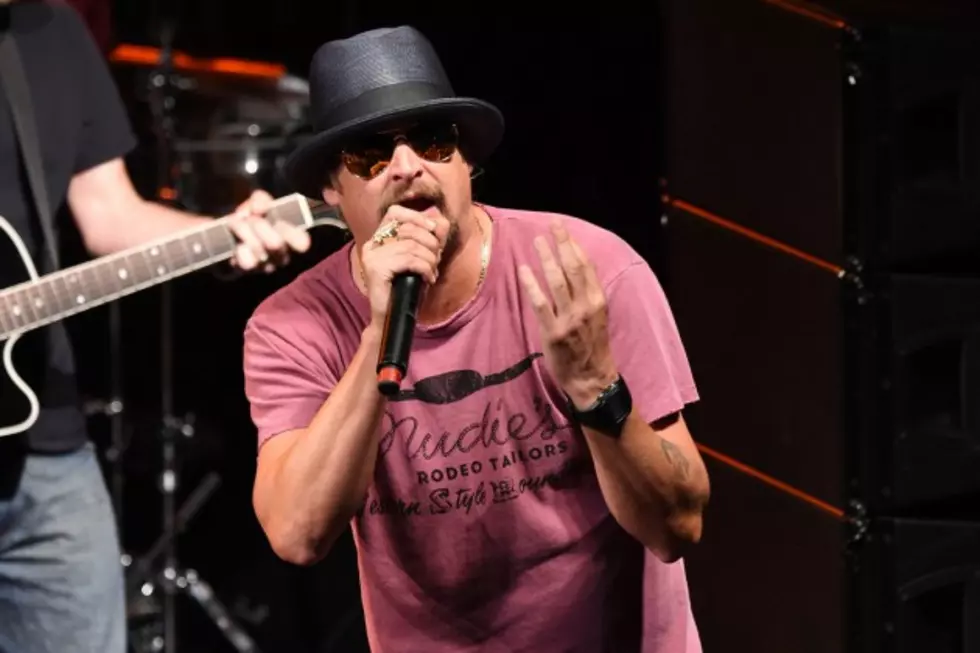 Kid Rock Announced as 2016 WE Fest Headliner
Jamie McCarthy, Getty Images
The 2016 WE Fest lineup has just gotten a little louder, and a whole lot wilder. Kid Rock will headline the three-day camping and country music festival next August, joining previously-announced headliners Eric Church and Tim McGraw.
Kid Rock's list of accomplishments is long and varied, and his brand of country music is unpredictable and unique. Nostalgic hits like "All Summer Long" and "First Kiss" join rock cuts like "Bawitdaba" and "Cowboy" to make his stage show one of the rowdiest in America. He's bringing that energy to Soo Pass Ranch for the first in five years. In fact, the last time he played WE Fest (2010) he and Church played on the same night.
WE Fest is Aug. 4-6, 2016 in Detroit Lakes, Minn. Tickets start at just $129 for three day general admission passes with reserve seats costing just $135 for a limited time only. Information and prices on VIP ticket and camping packages is available at the official WE Fest website.
The 2016 lineup aims to surpass an impressive 2015 list of country superstars that included Miranda Lambert, Blake Shelton, Dierks Bentley and more. WE Fest is one of the largest of its kind in America, having served every artist imaginable throughout the 34-year history.
Be sure to get the scoop on every major country music festival in America and Canada at the Taste of Country 2016 Country Music Festival Guide.
Best Moments From WE Fest 2015