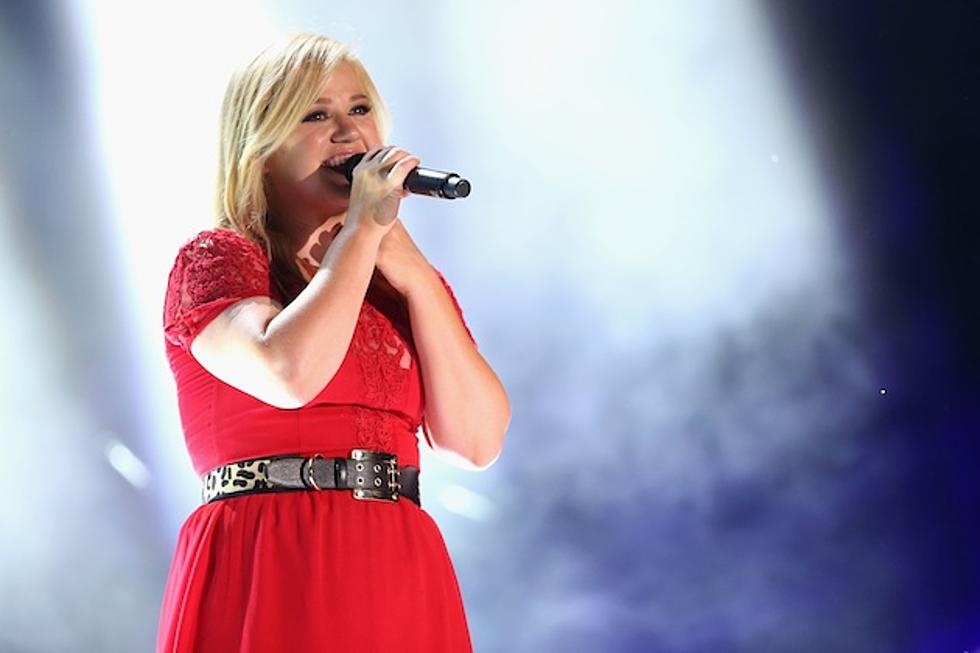 Kelly Clarkson Raises Record-Breaking Amount for Sick Patients in Need
Christopher Polk, Getty Images
Kelly Clarkson's beautiful vocals have helped her sell over 20 million albums and snatch up three Grammy Awards. Now, she's using her talent to help other, recently raising a record amount for Musicians on Call (MOC) Nashville, which brings live and recorded music to the bedsides of patients in healthcare facilities. 
The songstress took the stage at Hard Rock Cafe in downtown Nashville on Thursday (Nov. 14) for the MOC Nashville sixth anniversary party. In a rare, intimate setting, Clarkson was in her element, and it paid off. She brought in a whopping $106,000, making it the highest-earning single event for the branch ever.
Much to the delight of the sold-out crowd, the original 'American Idol' played old favorites like 'Since U Been Gone,' 'My Life Would Suck Without You' and 'Behind These Hazel Eyes,' as well as songs from her new Christmas album, 'Wrapped in Red.'
In addition to lighting up the stage, the singer donated her 2012 American Music Awards performance dress to Hard Rock Cafe for display in its world-famous memorabilia collection in exchange for a $9,000 contribution to MOC Nashville. Sounds like a win-win situation!
"When I first learned about MOC, it appealed to me for so many reasons," shares Clarkson. "I love how it creates opportunities for musicians to play for kids and bring music to the families who are spending their time, especially during holidays, in the hospitals away from the comfort of their homes."
MOC's mission is to bring live and recorded music to patients in healthcare facilities, and to date, its volunteers have played for over 400,000 people nationwide, with the Nashville branch supporting twelve weekly programs within seven area healthcare facilities. With Clarkson's help, they'll be able to continue their efforts flawlessly.