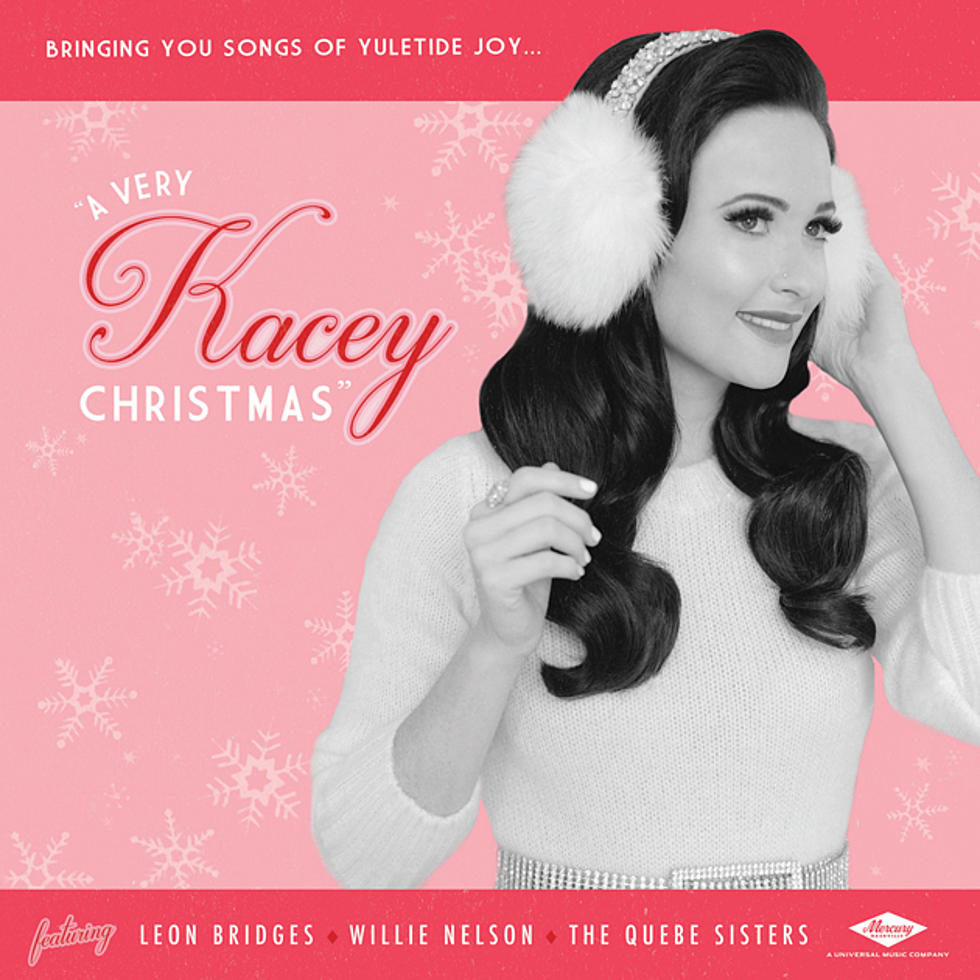 Kacey Musgraves Embraces the Sad Parts of Christmas
Mercury Nashville
Kacey Musgraves says she and frequent collaborator Shane McAnally agreed they needed a sad song for her new Christmas album, so they set out to write one that would draw tears. It worked!
"I cried when we wrote it, and I cried signing it," Musgraves tells Taste of Country Nights of "Christmas Makes Me Cry," one of 12 songs on her new A Very Kacey Christmas album (Oct. 28).
"Think about it. The day after Christmas is one of the saddest days of the year," she says. "All the paper is on the floor, your family is going home. It's kind of like this big moment has dropped and then it's just cold winter until New Year's."
"It's the ones we miss / No one to kiss under the mistletoe / Another year gone by / Just one more that I couldn't make it home / And I know that they say / Have a happy holiday / And every year I swear I sincerely try / Oh but Christmas, it always makes me try," she sings in "Christmas Makes Me Cry."
Musgraves understands that Christmas can be bittersweet for people. It is for her. "One of my grandmothers passed away a few years ago," she shares, "So it really put a big damper on the holidays for awhile."
"I definitely wanted to include all emotions, not just the happy ones."
Many of the best Musgraves songs have a touch of sadness to them, and this album is no different. Sure, she loves visiting her hometown in Texas, but "you go home and your parents are a little bit grayer."
There are happier songs, but each comes with a twist on the arrangement. Traditionals like "Let It Snow" sound new, while originals feel like classics. The Quebe Sisters, Willie Nelson and Leon Bridges all join Musgraves on A Very Kacey Christmas. She admits that writing original Christmas songs wasn't as different or difficult, it was just odd to be writing them in the month of May.
"I was sweating while making a Christmas album, which kind of didn't make any sense," she says, sharing that they made the studio as festive as possible recording sessions. A Very Kacey Christmas Tour begins on Nov. 26, with dates through late December.
Sam Alex is the host of Taste of Country Nights radio, a syndicated night show which airs on more than 75 stations nationwide. Listen to highlights on iTunes or your Android device.
Let Laine Hardy's "Please Come Home for Christmas" Be Your Holiday Soundtrack:
See the Best Country Christmas Songs of All Time, Ranked: