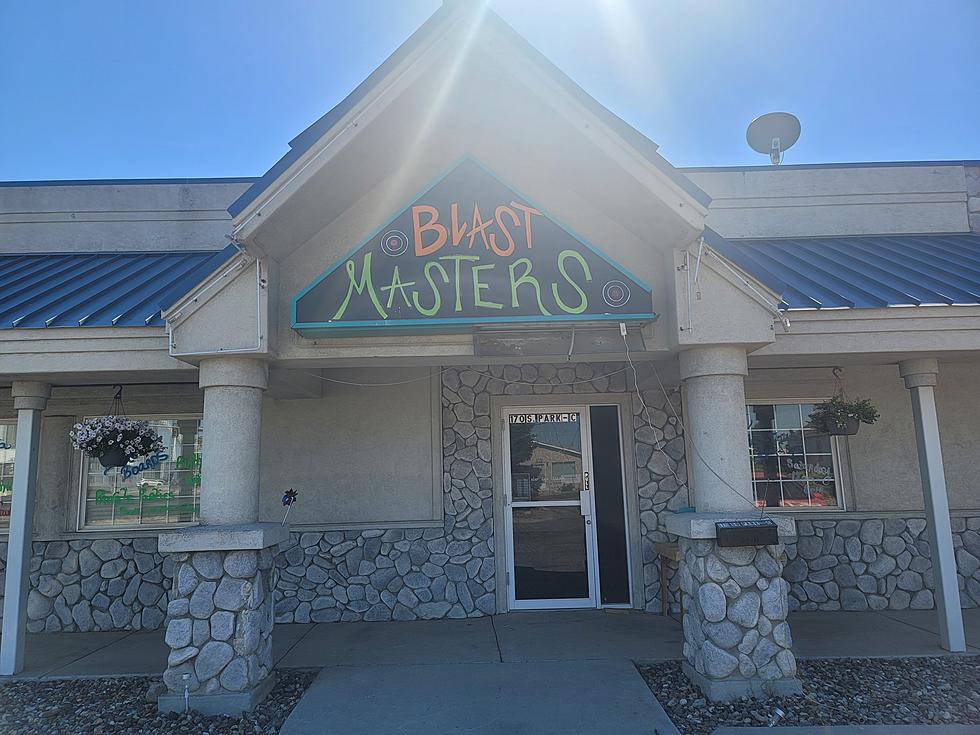 Indoor Nerf Gun Arenas Has Reopened In Twin Falls For Family Fun
PC: Courtney Salmon
Right before the pandemic hit, Blast Masters, the indoor Nerf gun arena opened its doors. After a few months, COVID hit and everything shut down. Unfortunately, the arena was not able to keep going. Thankfully, a new owner has stepped in and brought the fun back to Twin Falls.
Blast Masters Officially Reopen In Twin Falls
Blast Masters is an indoor Nerf gun arena located at 260 2nd Ave S in Twin Falls. It is a great little location and it looks like there is plenty of space for tons of fun.
Grand Opening Information For Blast Masters
The arena opened back up on November 19th. They are having their Grand Opening celebrations on November 26th and November 27th from noon to 8 pm. Following their social media presence gives you opportunities to win some prizes.
Blast Masters Dates Of Operation And Important Information
Blast Masters is open Wednesday through Friday from 4 pm to 8 pm and from noon to 8 pm on Saturday and Sunday. Each day they have different specials as well. On Wednesday and Thursday, you get unlimited play for $12. Friday through Sunday it is $12 dollars per hour or $17 dollars for unlimited play. They also have packages for birthday parties and group gatherings. You can bring your own gun or borrow one from them. All ammo is provided.
Rules And Safety
There will be referees in the arena to make sure nothing gets too out of hand. All participants must be at least 5 years old and wear safety glasses while in the arena. No headshots are allowed. Everyone needs to sign a waiver to participate in the arena. You can get all the information you need on their website.
How Many in America: From Guns to Ghost Towns
Can you take a guess as to how many public schools are in the U.S.? Do you have any clue as to how many billionaires might be residing there? Read on to find out—and learn a thing or two about each of these selection's cultural significance and legacy along the way.
LOOK: See the iconic cars that debuted the year you were born