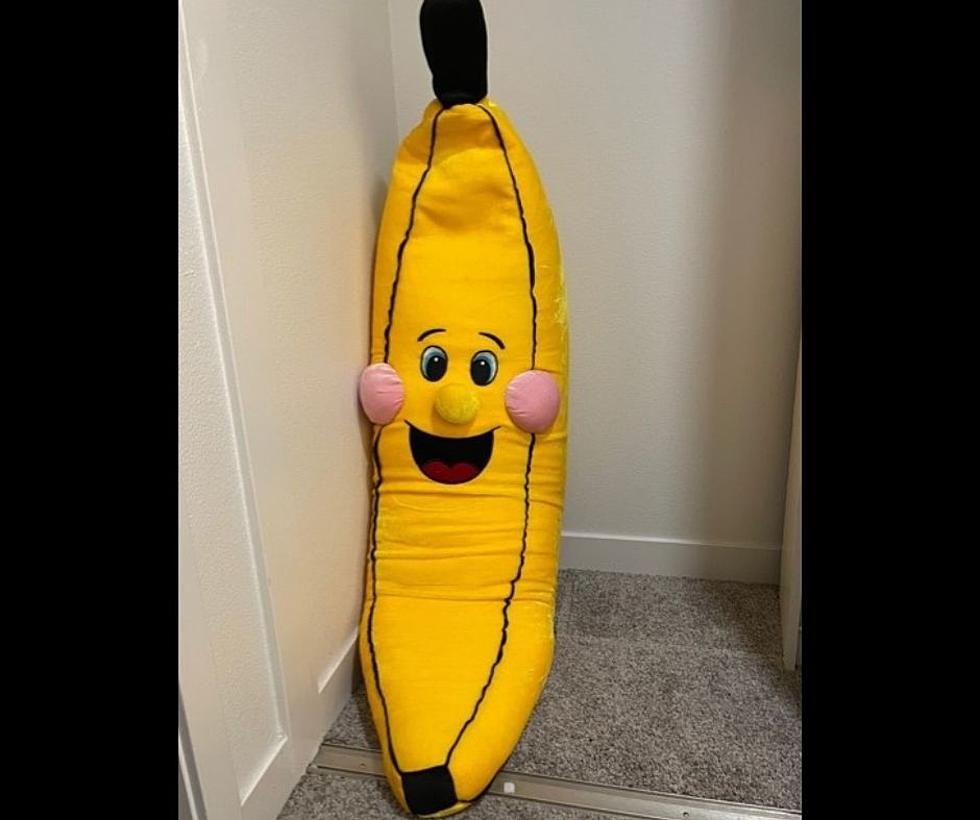 Giant Stuffed Banana On The Move; Arriving In Twin Falls Soon?
Credit: Jeff
Bananas in Idaho? It could be happening soon....sort of. Bernard The Banana may be on his way to Twin Falls and could wind up showing his face all over town soon.
It was a cold, wet fall night in Oklahoma when I first saw Bernard. It was the Oklahoma County fair and when I saw a random giant stuffed banana, I knew I had to have it. It wasn't love at first sight, but when our eyes connected and I saw that smile, I knew it was meant to be.
I pride myself on my basketball skills and figured it would be easy. It took 4 years of trying, but once I finally hit that shot (I hit 3 in a row, go figure after years of misses) it was the beginning of a beautiful friendship. Since that night, he has moved around with me, and been a part of the family, even becoming my son's wrestling buddy.
Bernard has caused controversy though. My wife has been trying to get rid of him for years. It is an argument every time we move, but so far he continues to survive. This time though, there is a concern. I am in Twin Falls, while the family moves up without me. I am not there to defend him and save him this time. I have asked my 5-year-old to help, but he needs support.
We want Bernard to be a part of our morning show and be a part of the community, just as much as I am. If you want him at events, popping up all over town, and being a part of the show, let us know and convince my wife to keep him alive.
15 Perfect Memes For Idaho
The beauty of a meme is that it usually doesn't need any explanation. You can just post the meme and sit back, knowing your work is done.
Words that Mean Different Things in Idaho
Idaho is different, in the best ways possible. Here are some words from
movoto
that have deep meaning here in Idaho but in other places mean something different and usually less exciting.