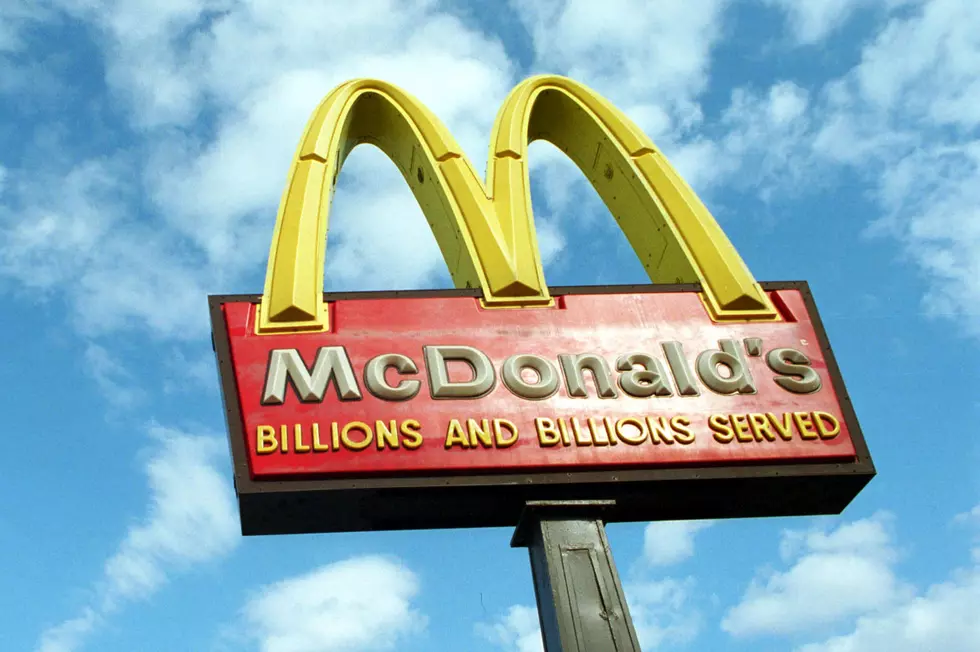 Fried Chicken Sandwich Coming to McDonald's
Darren McCollester / Getty
The chicken sandwich craze is finally making its way to McDon's. I do really have to shorten every word. It's more fun that way.
McDonald's is testing out its own version of the fried chicken sandwich, and is test-marketing it in Knoxville, Tennessee, and Houston, Texas.
CNN reports that the chain is trying out two versions of the sandwich: one with a fried chicken filet topped with butter and crinkle-cut pickles on a potato roll, and a deluxe version that adds tomatoes, lettuce and mayo.
While McDonald's already has it's McChicken sandwich, the company is hoping their new offerings can give customers something similar to Popeyes and Chick-fil-A, and make franchise operators happy, who apparently have been asking for the move. While the test is limited to two cities now, it appears likely that the sandwiches will roll out nationwide sometime in 2020.
Not everyone is on board though. The food bloggers at Eater accused McDonald's of "trend chasing." "McDonald's sets out today on a fun little fool's errand: Serving a new crispy chicken sandwich to rival the success of the ones at Popeyes and Chick-fil-A. It's a clear attempt to insert itself into the great national chicken sandwich conversation — but nobody was talking about you, McDonald's. You don't need to do this," the outlet wrote. Welp, true, kinda.
So who knows really when we could see this new fried chicken guy at a Treasure Valley McDon's, but 2020 is less than a month away *gulp* so get ready for it.