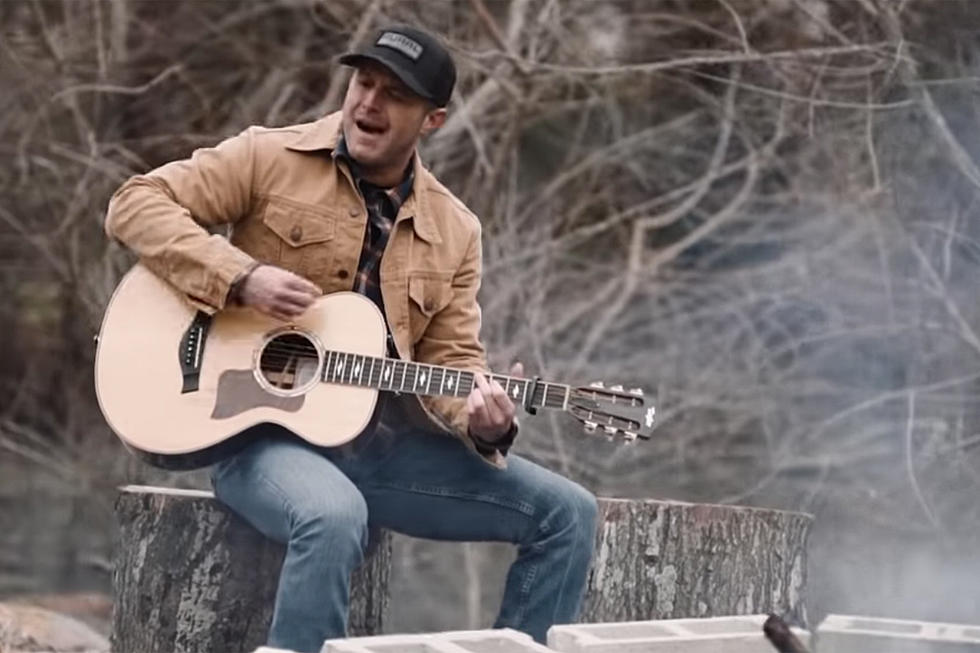 Easton Corbin's 'Somebody's Gotta Be Country' Video Is All About That Country Life
YouTube
Easton Corbin is showing off his true country side in his "Somebody's Gotta Be Country" music video. He tells People that there was no treatment for the music video, and he was just doing what he normally does at his frequented farm.
The video shows Corbin doing his daily duties on the farm, driving his truck, moving hay, playing his guitar. Corbin seems at ease and where he's supposed to be. He even shows off his archery skills in the video and gets stuck in the mud at one point — a tell-tale sign that he's in the country.
"Somebody's gotta party till the stars burn out / There's some worn-out boots in a high-class crowd / All my rowdy buddies keep settling down / Somebody's gotta be country in this town / Somebody's gotta be country in this town."
On January 22, Corbin surprised fans with a more intimate performance at Nashville's very own the Stage on Broadway, where he performed the new single, "Somebody's Gotta Be Country," for thrilled fans.
Corbin has upcoming tour dates through March, along with festival dates this summer.
Cody Johnson Brings Another True Country Song to Life
These Country Artists Are Keeping Traditional Country Alive:
How Well Do You Know '90s Country Music?