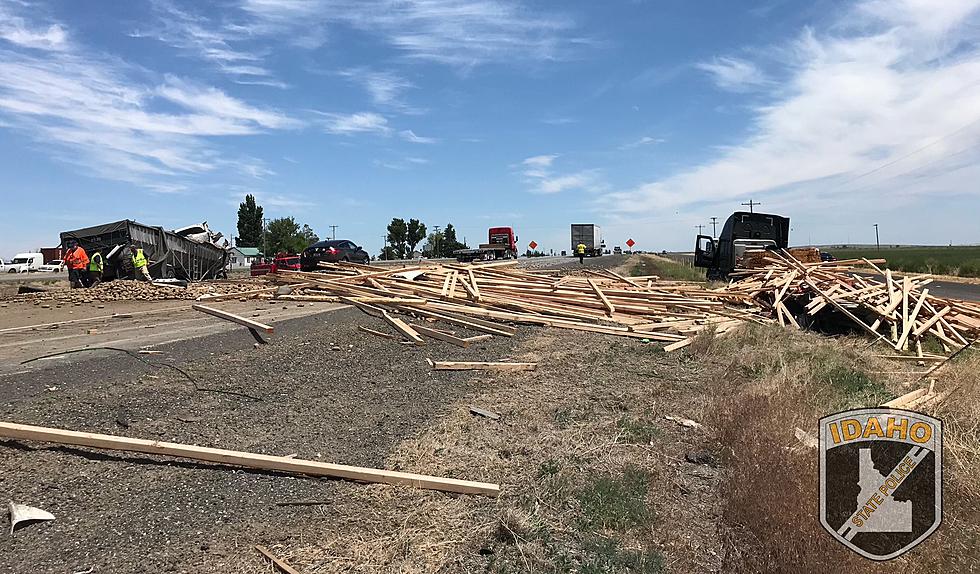 Crash Blocking Traffic Eastbound Interstate 84 Near Eden
Idaho State Police

UPDATE:
Idaho State Police say a crash involving a lumber truck blocked traffic on Interstate 84 for several hours near Eden. At around 1:15 p.m. troopers responded to milepost 187 near the Valley Road exit just west of Hazelton for three semi-trucks that crashed. ISP said Juan Vela, 41, of Pasco, WA, was headed east in a Peterbuilt semi hauling potatoes when he hit the back of another semi-truck hauling lumber. The lumber truck, driven by Eric Whitfield, of Laramie, WY, and another semi-trailer, driven by Faizan Ahmad, 27, of Sacramento, CA had been slowing down for a construction zone. Ahmad's truck was damaged by debris from the lumber truck.
ISP said Vela was taken to St. Luke's Magic Valley Regional Medical Center in Twin Falls. The crash blocked traffic for about four hours.
LOOK: The most famous actress born the same year as you
Many of the actresses in this story not only made a name for themselves through their collection of iconic performances, but also through the selfless, philanthropic nature with which many of them approached their stardom. In an age of flipping the script on societal norms, many of these actresses are using their voices and platforms to be advocates for those who are otherwise unheard.