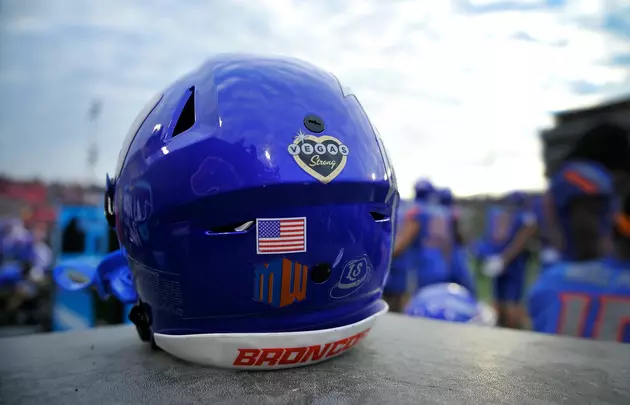 Boise State Falls in Provo, Rankings
Credit: David Becker, Getty Images
Major bowl game dreams have come crashing down for Boise State after a disappointing performance in Provo, Utah against Bringham Young University on Saturday night.
Despite a less than impressive record, BYU proved tough as always for Boise State and stole a major victory on their home field. This is the same BYU team that upset a ranked University of Southern California just weeks ago.
Boise State, who played in undoubtedly the toughest conditions they've seen yet WITHOUT their star, starting Quarterback struggled the entire game. It seemed that the offense couldn't find rhythm and the defense couldn't get a stop. Backup quarterback Chase Cord appeared to lack the composure and tact that injured Freshman Hank Bachmeier has displayed all season, throwing for two interceptions.
While the team is still 6-1, a record most programs would love to have, a loss for Boise State means a serious hit in the Top 25 rankings and a blow to any hopes of making a major bowl game at the seasons end. Once leading the group of non-power five teams in the country, Boise State is now third among them, trailing Cincinnati and Southern Methodist University. Neither one of these teams have any big tests coming up that could result in a loss benefitting Boise State.
For now, we wait--and hope Boise State can keep winning. The teams bowl fate is almost in the hands of others more than their own at this point.
Just announced, Boise State has dropped to #21 in the Coaches Poll and #22 in the AP Poll.