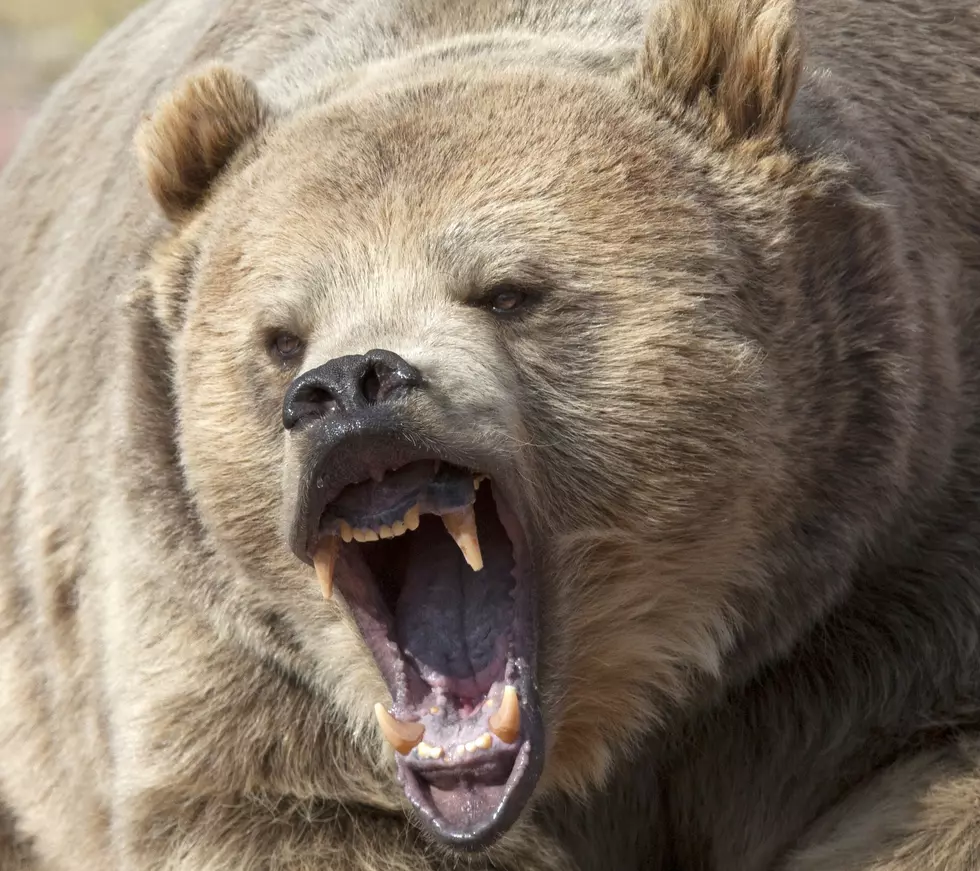 College Wrestler Tries To Save Teammate From Grizzly Bear, Both Get Mauled
Lynn_Bystrom, Thinkstock
Two college wrestlers were hurt while they were on a hike when a grizzly bear snuck up on them and attacked. They were just outside Cody, Wyoming and both are attending the Northwest College in Powell Wyoming as wrestlers.
According to Cowboy State Daily, a few other wrestlers were on the hike, but these two young men became separated. The grizzly bear came out of nowhere and started attacking one young man. It is important to note that they both had bear spray on them but were unable to deploy it in time.
The other teammate actually tried to pull the grizzly bear off his friend when the bear attacked him as well. The two that were attacked were sophomores, Kendell Cummings and Brady Lowry. After the attack, they were able to get assistance from the other teammates back to their vehicles and get help through search and rescue and emergency staff.
Both young men were transported to St. Vincent Healthcare in Billing, Montana where they have undergone multiple surgeries and are expected to live. Thankfully, they were not alone or this could have ended even worse.
Can we just focus on how good of a friend and teammate that young man is? I don't know many people who would try to tackle or wrestle a bear for anyone. It is also important to note that they did not do anything wrong. They were not being stupid. It was a tragic accident. They had bear spray and unfortunately, got caught off guard. Thoughts and prayers to these young men and their families. I hope they have a full recovery. We will update you as more information becomes available.
WATCH OUT: These are the deadliest animals in the world
LOOK: Stunning animal photos from around the world
From grazing Tibetan antelope to migrating monarch butterflies, these 50 photos of wildlife around the world capture the staggering grace of the animal kingdom. The forthcoming gallery runs sequentially from air to land to water, and focuses on birds, land mammals, aquatic life, and insects as they work in pairs or groups, or sometimes all on their own.