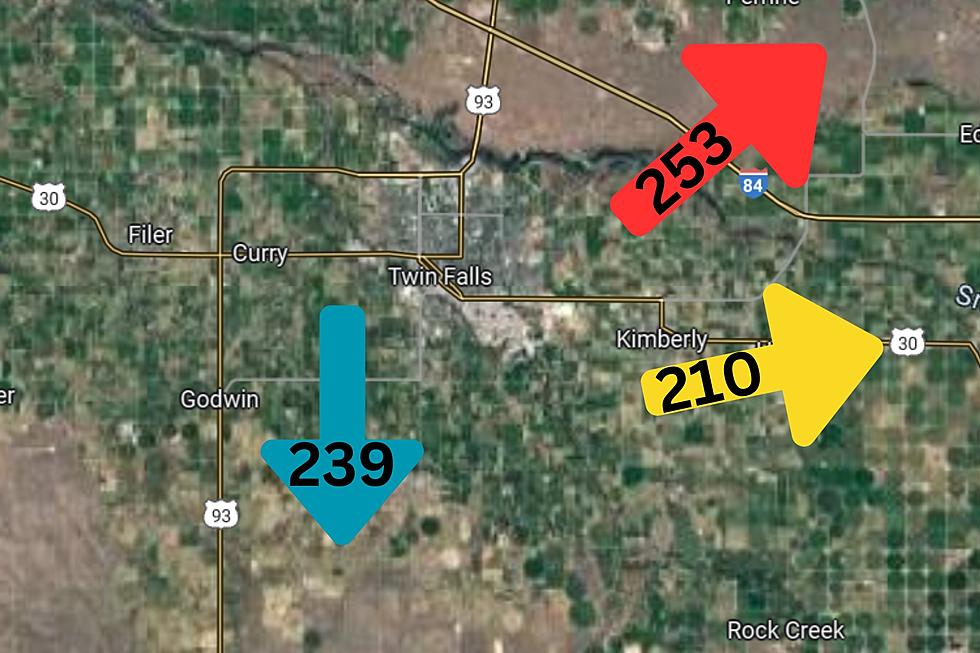 Surprise: The Beloved Yellowstone Isn't the Closes National Park to Twin Falls
Credit Google Maps/Canva
There is not a month that goes by I do not try to get out to an Idaho State Park. I have tried to make it to every National Park I venture near on my terrestrial travels across our great nation. I'm not too concerned with a destination per se, the trip along the way is half the fun.
I have been to Yellowstone several times and have never been disappointed. It could be the scenery, the wildlife, the park employees, or the tourons, I find value in all the experiences. Being that the park is so vast - nearly 2,220,000 acres - there is never a shortage of things to do, see, and experience.
With a starting point in Twin Falls, Yellowstone is not the closest national park. Yellowstone is 253 miles away. There are 2 national parks closer to Twin Falls. It is most definitely time for another road trip.
Is Closer Better? What National Park is Closer to Twin Falls than Yellowstone?
Plenty of people drive near it, but how many visitors to Yellowstone make the turn to Grand Teton National Park? It is closer to Twin Falls than Yellowstone is by 43 miles. During the height of the tourist season, it may be just the ticket to get away from the main Yellowstone crowds, if a person is looking for a national park instead of a spectacle.
Just a bit farther, but still closer than Yellowstone, is Great Basin National Park in Nevada. Granted it is only 24 miles closer, but it is still closer. It is in the opposite direction and a chance for a new view. Where Grant Teton and Yellowstone will run $35.00 to drive in, Great Basin has no entrance fee. Perhaps there are fewer tourons, since it was in the top 10 least visited national parks in 2022.
3 Idaho Lakes That Deserve A Must Visit This Summer
If you're willing to put in the work, we've found some lakes that you might enjoy more than being surrounded by tourists. Some of these lakes you might need to hike to, but the view, the peacefulness, and the opportunity to enjoy the beauty of Idaho are all worth it. From the Sawtooth Mountains to the Panhandle, there are plenty of great lakes to enjoy.
7 Healthy Habits to Make Life Better
Habits to improve how you feel and work.