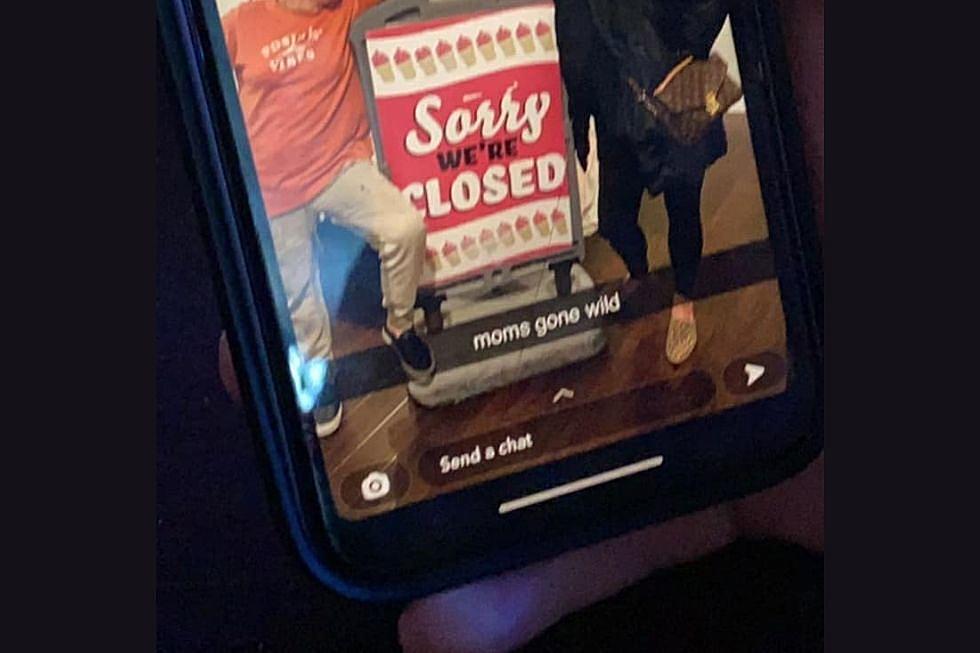 Treasure Valley Moms Go Wild: Allegedly Steal Restaurant Sign
Faci Freez via Facebook
A Treasure Valley area restaurant is looking for a pair of self-proclaimed 'moms gone wild' who allegedly heisted their restaurant sign.
Fanci Freez is a Boise area hamburger and shakes diner that makes some of the best burgers and shakes in the Boise area. I know because I've been there and have eaten more than my weight in food during a recent visit.
Reporting the alleged perps
The burger joint took to social media to report that their sign had been stolen and they were looking for a pair of self-proclaimed 'moms gone wild' who posted what appears to be evidence of the heist on Snapchat.
Self-incriminating photo of the alleged crime
If you look at the post below, you can clearly see two ladies posing with all the alleged proof you need to open and close the investigation faster than you can drown your sorrows in a milkshake.
Help Fanci Freez get their sign back
Fanci Freez stated in their plea for assistance that the police have been notified but they are looking for any clues as to who these rowdy moms might be. If you think you have information leading to the return of their allegedly stolen sign, you can message them on Facebook and I'm sure they'd appreciate it. It's not easy running a mom-n-pop restaurant on a good day, so it goes without saying that even something as seemingly small like the cost of replacing a sign can be a big deal.
The winning is in the comments
While theft is by no means a laughing matter, I can understand why some social media comments point to the humor, or perhaps irony that the snap of these ladies isn't the first image that comes to mind when you think of petty crime. Then there's the less than brilliant move of shouting about it all over social media.
In the end, the only winners are the comments.
READ ON: See the States Where People Live the Longest
Read on to learn the average life expectancy in each state.