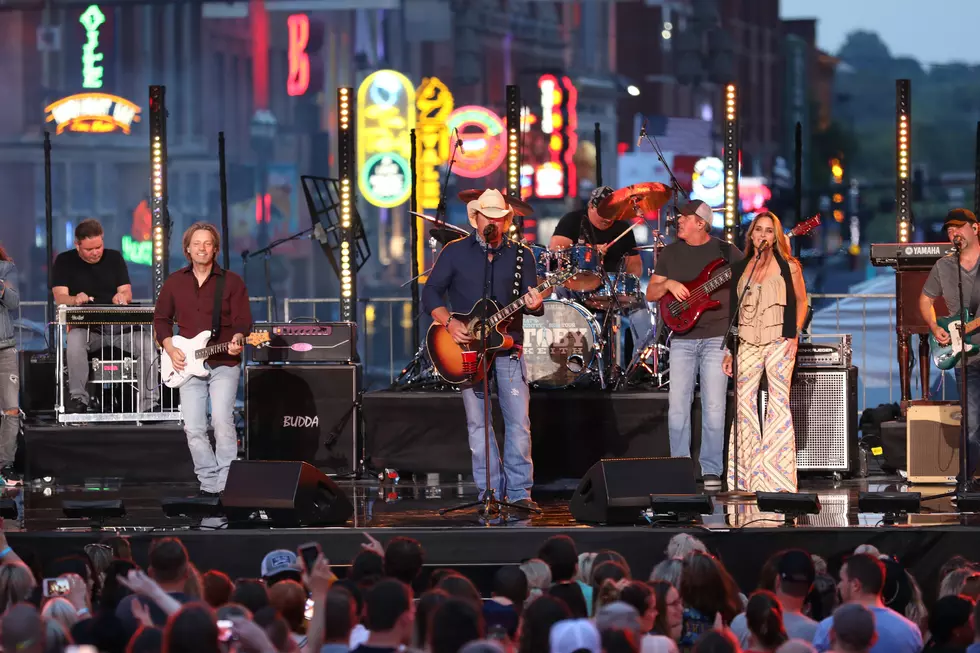 Toby Keith, Cole Swindell Throw Back With 'Beer for My Horses' at 2019 CMT Music Awards [WATCH]
Getty Images for CMT
Toby Keith and Cole Swindell came together during the 2019 CMT Music Awards for a throwback performance. Together, the pair shared Keith's 2002 hit "Beer for My Horses" from an outdoor stage on Lower Broadway in downtown Nashville.
Keith and Swindell's collaboration flowed seamlessly out of Keith's solo performance of his latest single, "That's Country, Bro," a song that name-checks the greats of country music. The singer co-wrote the track with Bobby Pinson, and it is the lead single off of his next album, Greatest Hits: The Show Dog Years.
Swindell and Keith's performance at the 2019 CMT Music Awards wasn't the first time Keith has performed his new single for a televised event: He also recently teamed with The Voice contestant Dexter Roberts for an onstage rendition of the song during the show's Season 16 finale.
Each year, the CMT Music Awards help kick off Nashville's annual CMA Fest with a showcase of live performances and awards. This year's ceremony took place at Bridgestone Arena, and aired on CMT; Little Big Town returned to host the ceremony, after also serving as show hosts in 2018.
Toby Keith's Best Live Shots
How Well Do You REALLY Know Toby Keith?