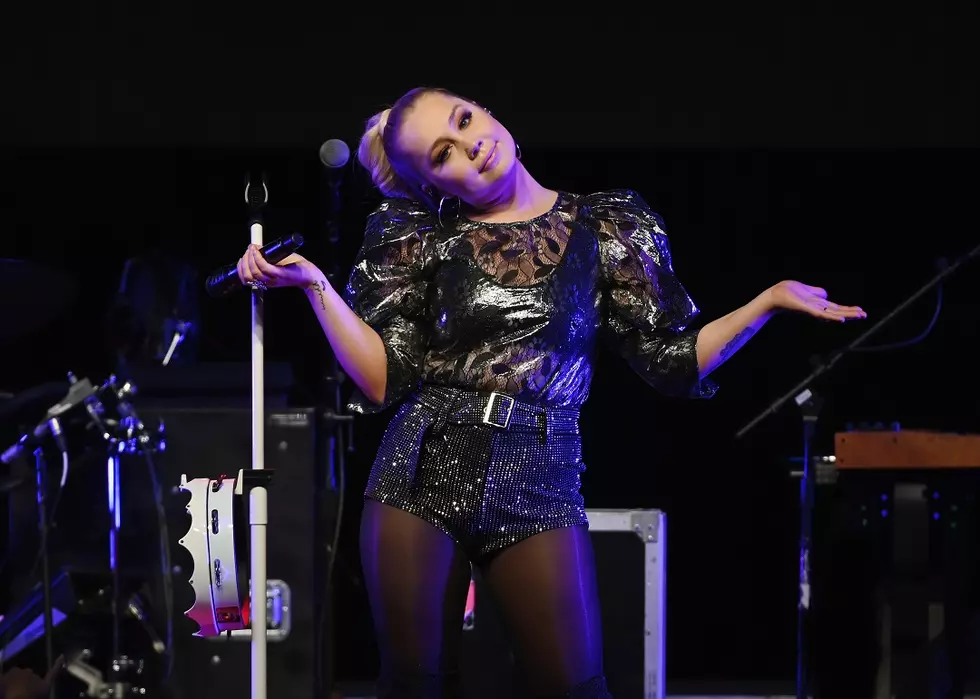 RaeLynn Says Her New Music 'Is Like Dolly Parton With Some 808s'
Nicholas Hunt, Getty Images
RaeLynn is feeling bold. The teenager who competed on The Voice? That early-20s woman who sang "God Made Girls" and "Love Triangle"? She's still in there -- but she's letting her proverbial freak flag fly.
"[My new music] is country, but it's also got a little bit of -- maybe hip-hop? It's not pop ... It's like Dolly Parton with some 808s," RaeLynn told The Boot backstage at Southern California's Tailgate Fest in early August. "If you follow me, you know I have a big personality, but I feel like, right now, my music is really reflecting my personality, and that's really cool."
A native of Baytown, Texas -- a waterfront city just east of Houston that she describes as having "more of, like, a 'ghetto country' vibe" -- RaeLynn is no longer signed to Warner Music Nashville, which which she released her debut album, WildHorse, in 2017. Before that, she was with Big Machine Label Group, and now, she's got exciting developments in the works.
At Tailgate Fest, RaeLynn was tight-lipped about a new label home and the official release of new music, but at recent shows, she's unveiled some new material that taps into the "Tailgate" side of her: "Takin' My Bra Off" smartly compares the end of a relationship that went on too long to the relief that comes at the end of the day when you can unhook that "pink and lacy, suffocating" undergarment. "Keep Up," meanwhile, features a galloping guitar line and is a rallying cry for all the country women who can "drive your truck faster than you can," "get s--t done with my own two hands" and "dance with the ladies [and] drink with the fellas."
"I think a couple years ago, I'd have been like, 'Oh, we probably can't say that,'" RaeLynn admits, "but now I'm like, 'No, we can say that!'"
RaeLynn attributes some of that newfound bravery to her partnership with Tree Vibez Music. Founded by Florida Georgia Line's Brian Kelley and Tyler Hubbard, the publishing house is home to frequent Chris Young collaborator Corey Crowder, "God's Country" co-writer Jordan Schmidt, songwriter-artist Canaan Smith and more. RaeLynn is their lone female signee.
"When I dance, I have this really weird stank face, and and when I listen to certain songs, they make me move my hips a certain way," RaeLynn explains. "I remember dancing around -- we were being stupid; we were writing -- and Tyler and Corey were like, 'We need to write you a song that makes you do this.'"
Now, RaeLynn's songs need to pass that "stank face test": "If the beat didn't make me dance," she says, "we just re-started it." She's learned to not limit herself, and to only worry about what works for her.
"You do you, and it's gonna work," RaeLynn muses. "Now that I'm 'doing me' ... it's all working in a different way."
Modern Country Music's Female Trailblazers