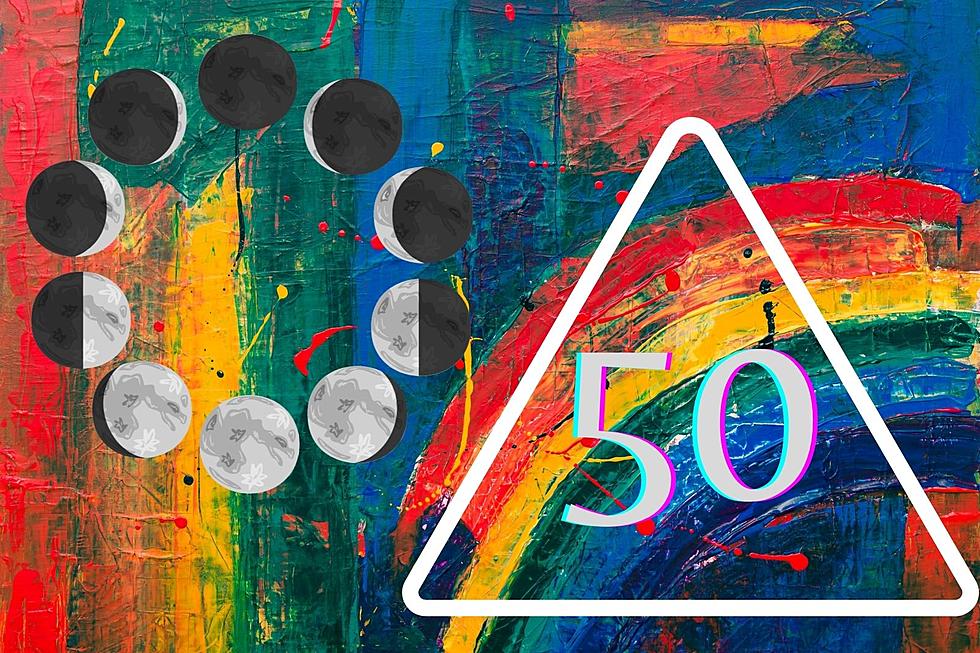 Twin Falls Has the Only Spot to Watch this Amazing Show in Idaho
Credit Canva
Somehow, they keep pulling you back in. The music of a generation extends itself decade after decade. Pink Floyd released 'Dark Side of the Moon' in March 1973. People are still listening to it today.
Not only do they listen, but now they see. This year marks the 50th anniversary of 'Dark Side of the Moon' and old fans are able to share the album with another generation in Twin Falls via sight and sound.
Where Can I Watch the Pink Floyd 50th Anniversary show?
CSI Faulkner Planetarium is proud to have been chosen to present 'Pink Floyd: The Dark Side of the Moon - 50 Years in a Heartbeat. This is the only location in the entire state of Idaho to view this fantastic presentation sanctioned by the band.
The music has been remastered to accompany the awe-inspiring visuals on a screen made to amaze. 'Pink Floyd: The Dark Side of the Moon - 50 Years in a Heartbeat' has a limited showing. All tickets are $6 and no passes or discounts can be applied.
Once you've gone to the show, you'll see plenty of things at the Herrett Center to revisit. Reptile Revue is on the 1st and 3rd Tuesday at 6pm. ViewSpace is on exhibit at the Olive & Miles Browning Gallery with a NASA program. Art and ancient history galleries with fossils and pottery, find space there.
Monthly star parties, solar sessions and Telescope Tuesdays are available at the observatory. There are other shows at the planetarium as well. Showing now is 'Black Hole', 'Serengeti', 'GranPa & Zoe- Mission: Light', and 'Sea Lions'. There's a shop with jewelry, toys, and hand-crafted items from around the world. Gotta love a good shop.
The Most Unknown Idaho Discount Pass That Gets You Into 17 Incredible Adventures
Scroll on for a list of our 17 favorite Idaho GetOutPasses to use in and around Boise!
Awesome Twin Falls Star Wars Wall Mural
This new wall mural in Downtown Twin Falls is perfect for fans of Star Wars.