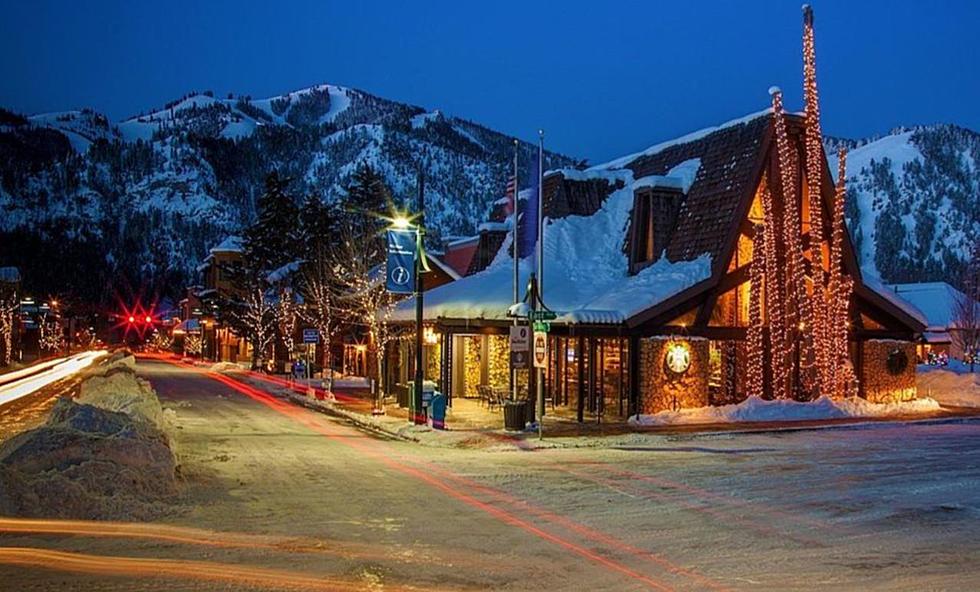 Idaho Is Home to One of the World's Most Spectacular Starbucks [PICS]
Photo Credit: Townsquare Media
In Boise, Starbucks is more than a coffee house. It's an institution. And for a town that loves buying and supporting local establishments as much ours does, that's saying something!
From their array of delectable, caffeinated beverages, to their welcoming staff (shout-out to my Starbucks baristas off Cole/Fairview), we love the coffee shop that's always there for us. No, seriously! ICYMI: there's a Starbucks every 137 miles across the state of Idaho.
While Boise's local shops are no slouches, we can't deny that most spectacular Starbucks we've ever laid eyes on is in the Ketchum/Sun Valley area. Located at 491 Sun Valley Road, the Starbucks of beautiful Blane County will sweep you off your feet with its luxurious and cozy ski lodge design.
Recently my wife and I had coffee at the new location for Starbucks in Ketchum that was tastefully done and unlike any Starbucks you have ever seen. From both the inside and out, short uniform logs were stacked floor to ceiling with the ends giving the impression of a large woodpile, but the result was stunning! The location is in the heart of Ketchum on a square where people of all ages hang out. The service and coffee was outstanding. Try it and you will make this your only stop for coffee in the Sun Valley area. —Trip Advisor, D.H.
Voted "Ultimate Bucket List of Unique Starbucks Around the World" by Tasting Table Sep. 2022 and  "Most Over-The-Top Starbucks in the World" by MSN News Apr. 2016., coffee enthusiasts from around the United States have added this to their must-sip bucket lists.
Scroll on for a glimpse at one of the world's most spectacular Starbucks shops nestled in central Idaho!
The Stunning Sun Valley Starbucks
Boise Neighborhoods As Starbucks Orders
What would your Boise neighborhood be as a Starbucks order? Your order can say a lot about you. Just as your town can say a lot about you and what you're looking for in a neighborhood. While we love all of our Boise neighborhoods, there are certain quirks and traits that make all of them unique and wonderfully different from one another. Just as Starbucks has lots of different orders to suit many different tastes. Today, we'll be breaking down the core characteristics of many Boise neighborhoods and finding a match with those characteristics in a Starbucks order. Let's get it while it's hot.
Boise Coffee Shops That Are a Total VIBE
Coffee is definitely important, but the vibes and aesthetics are what can truly set apart a phenomenal coffee shop from an average one.