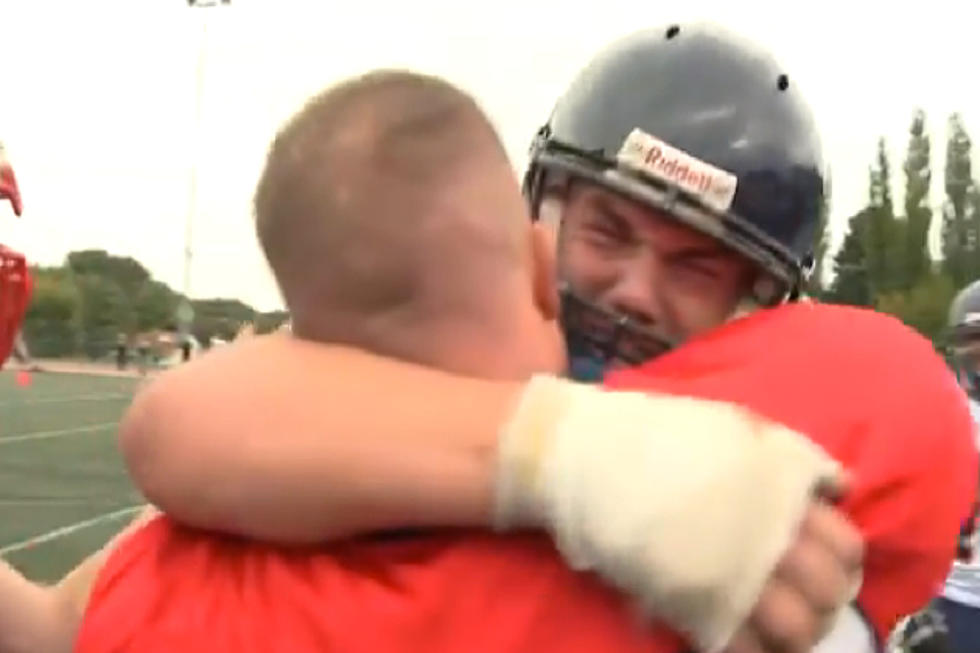 Military Dad Treats Son to Surprise Homecoming Dressed as Player on Opposing Football Team [VIDEO]
YouTube
Few things get people as choked up as military reunions, and this one is no different. One look at this video, and you'll realize that all the little things we worry about on a daily basis really aren't worth the stress.
Master Sergeant Joseph Martel returned from a deployment to Afghanistan a month early. While his wife was aware of his early arrival, his high-school-age son was not—and he treated him to the surprise of a lifetime.
Dressed as a player on the opposing team's sideline, MSGT Martel waited until a mid-game sportsmanship conference with the other team to reveal himself to his son. What happens next is nothing short of amazing.
Don't even bother trying to hold it in. Cry along with the rest of us, we won't judge.