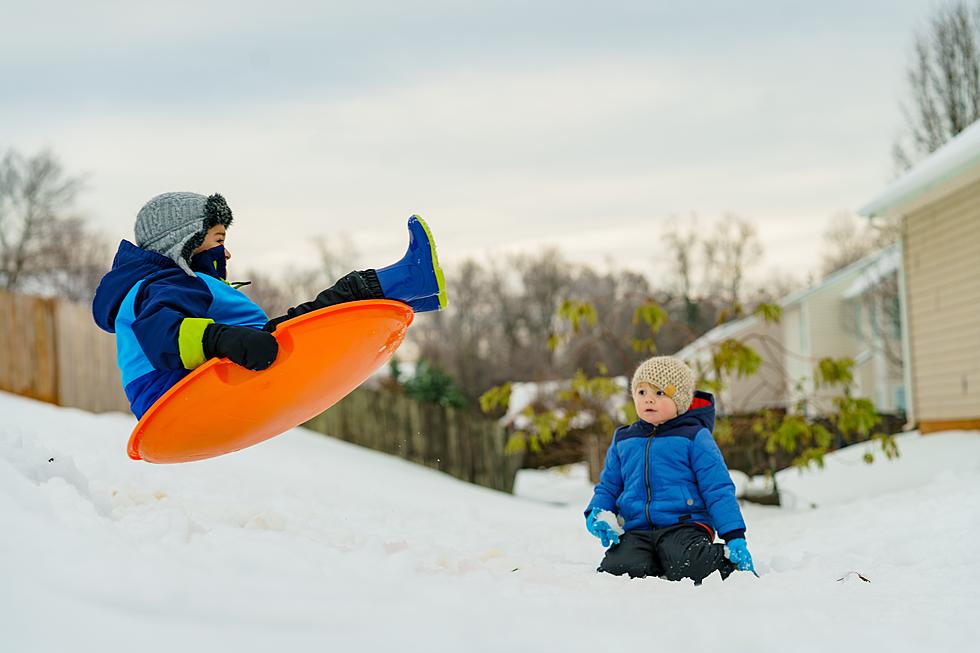 You're a Bad Idaho Parent if Your Kids Don't Wear Helmets When Sledding
Photo by Jeremy McKnight on Unsplash
I learned something today that made me question, for a moment, how much I actually care about my kids. I was reading about places to go sledding and tubing around Twin Falls and came across an article that basically said 'if you don't make your kids wear a helmet when sledding, then you are a bad parent'.
Should Idaho Kids Wear Helmets When Sledding
I felt like a bad parent when I read that because the thought had never crossed my mind to make my kids wear a helmet when playing in the snow. It's hard enough to get them to keep their hat and gloves on. The reason that I felt bad was that it makes sense. When we go skiing or snowboarding they wear helmets and don't have any issues.
We got a nice layer of snow over the weekend and with the snow day yesterday in Twin Falls, sledding was one of the first things my kids wanted to do with their free day.
Do You Make Your Kids Wear Helmets When Sledding
At least I'm not the only bad parent out there since I haven't seen anyone wearing helmets in Twin Falls while sledding. Or is the danger of sledding not as big a deal as the article makes it seem? The story on Study Finds says that 2 out of 3 parents don't make their kids wear helmets.
Do your kids wear helmets when they go sledding or tubing?
What Kind Of Winter Driver Are You In Southern Idaho
There are 6 types of winter drivers in Southern Idaho.
10 Commandments Of Winter In idaho
When winter rolls through Idaho there are a new set of rules that we need to abide by to prove that we are indeed good people.