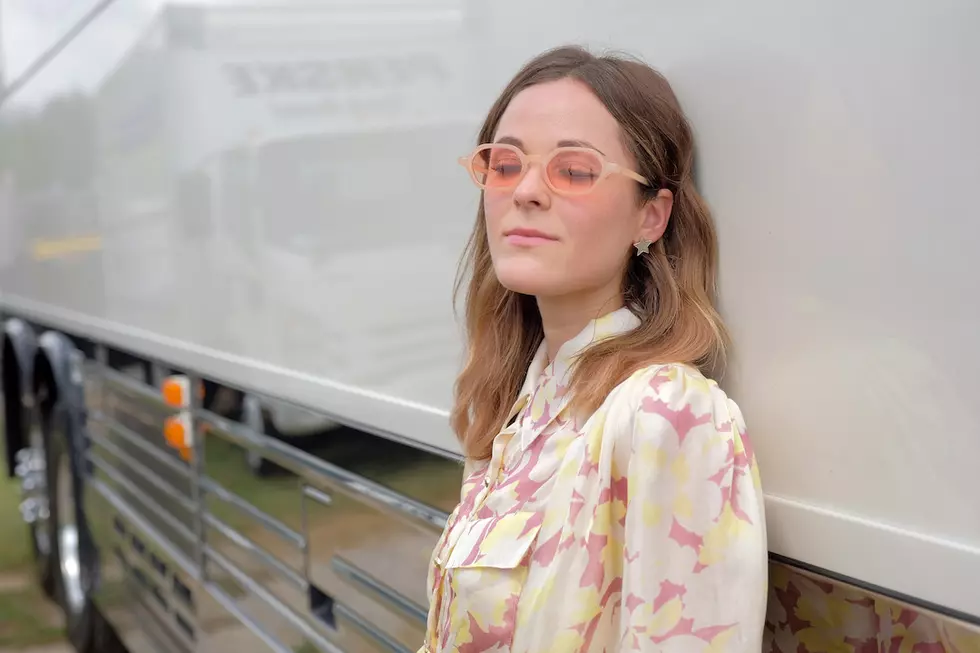 Jillian Jacqueline 'Laughed in Their Face' When Label Suggested Keith Urban Collaboration
Jason Kempin, Getty Images
"I'll just say, when my label proposed the idea of asking Keith Urban to be on our song "If I Were You," I laughed in their face," admits Jillian Jacqueline. A personal experience inspired the rising country artist to write the track, and she never dreamed that anyone as high profile as Urban would want to cut it with her.
Fortunately, however, Jacqueline was wrong.
"He was the most gracious, amazing human. And we got to record together," the singer goes on to say. "He's definitely changed the course of my career just by being on that song, so I can't say enough 'thank you's to him. He's a class act."
Jacqueline says that recording "If I Were You" with Urban helped her hone her skills as a recording artist and entertainer. However, the day they recorded it, she recalls, she wasn't necessarily feeling her best.
"I showed up very disheveled, because I basically drove from Kentucky to Tennessee in this hailstorm," she remembers with a laugh. "It was pretty rough! But I showed up, and his house is beautiful, and he's just so nice. It's fun to be in his presence, for sure, and you learn a lot."
Since "If I Were You" came out, Jacqueline has had ample opportunity to share the song with audiences across the country on Kip Moore's Fall 2018 After the Sunburn Tour. In late January, she'll join Devin Dawson on tour -- and she is also currently planning a wedding. Unlike most couples in which one member is a touring country star, however, Jacqueline gets to bring her husband-to-be, Bryan Brown, on the road with her.
"He's my guitar player. We've got a lot of stuff ahead, a lot of touring," she admits, "but somehow, April [of 2019] is gonna come and we're gonna get married."
While some long-distance couples might consider Jacqueline lucky, because she never has to spend time away from her partner, the singer says that managing their careers and personal lives can be tricky in its own way, too -- but it's worth it.
"I think it takes a specific type of person [to work with your romantic partner]," she explains. "I don't think everyone could do it. But we really like each other. We were friends first, which I think is super important.
"We could not do the distance thing. I admire people that do it, but I personally wouldn't want to do it," she adds. "It's just really fun to get to make music together all the time."
Brown popped the question during a Paris vacation in March of 2018, and Jacqueline subsequently shared a photo on Instagram of the two of them in front of the Eiffel Tower, along with a closeup of her engagement ring. The couple is still working out the details of their Spring 2019 wedding, and Jacqueline admits that topping the proposal's romance factor will be tough when the big day finally does roll around.
"Gosh, I know. It's all downhill from here, right?" she jokes.