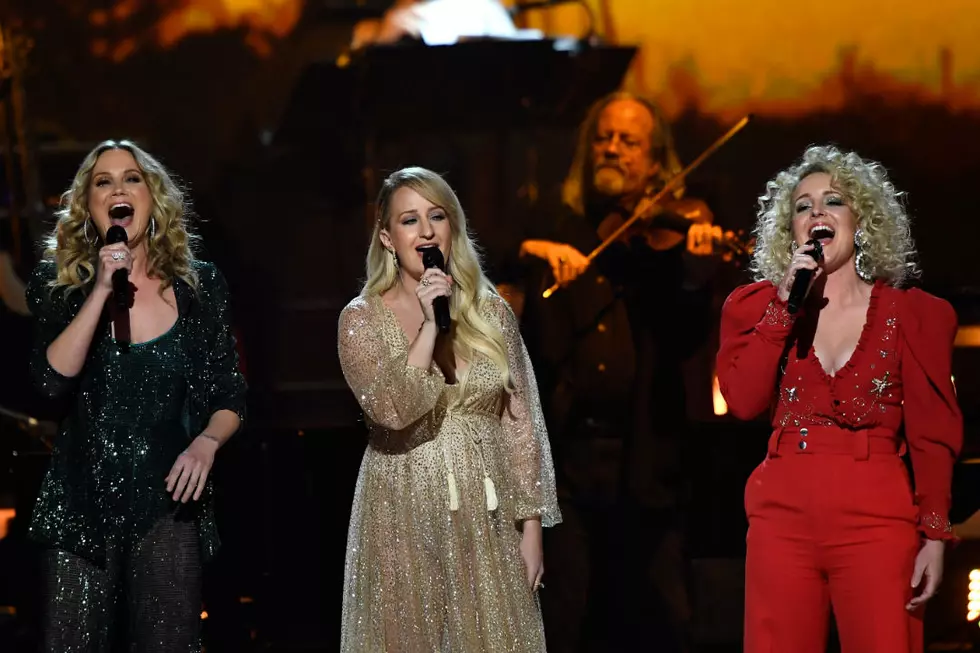 Jennifer Nettles, Margo Price + Cam Slay Dolly Parton's 'Do I Ever Cross Your Mind' at 2019 MusiCares Person of the Year Gala [WATCH]
Kevork Djansezian, Getty Images
A powerhouse trio of Jennifer Nettles, Margo Price and Cam teamed up to perform a resounding cover of Dolly Parton's "Do I Ever Cross Your Mind" at Friday night's (Feb. 8) 2019 MusiCares Person of the Year ceremony in tribute to the country icon. Readers can press play above to watch the performance, captured by a member of the audience and shared to Facebook.
Parton originally recorded "Do I Ever Cross Your Mind" in 1976, as a duet with Chet Atkins. She later re-did the track with her Trio bandmates, Emmylou Harris and Linda Ronstadt, who were on hand Friday night to present Parton with her trophy. Ronstadt has remained largely out of the public eye since being diagnosed with Parkinson's disease years ago.
"It's such a sweet thing for me and Linda to be here tonight celebrating our very dear and great friend," Harris said (quote via Yahoo!). "Such an extraordinary woman who has touched so many lives with her remarkable talent, but not just with her talent — her grace, her humor. She's one of the funniest people I know; she cracks me up."
On Sunday night (Feb. 10), Parton will be honored at the Grammy Awards with another star-studded tribute performance. Little Big Town, Musgraves, Maren Morris and Katy Perry have been confirmed as performers for the big moment, though several other artists, including Cyrus, have teased their involvement as well. Parton, too, will be part of the tribute; it will be her first Grammy Awards performance since 2001.
Dolly Parton Honored as MusiCares Person of the Year: See Pics