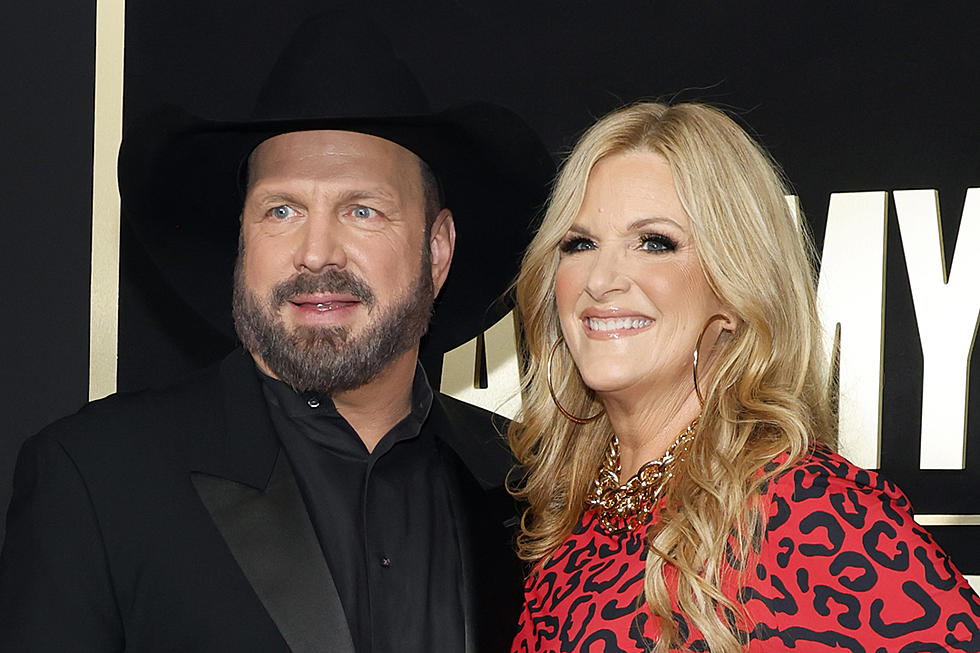 Trisha Yearwood Tried to Change Her Name, But Garth Brooks Wouldn't Have It
Jason Kempin, Getty Images
Trisha Yearwood tried to change her legal name to Trisha Brooks, but her husband asked her not to. In fact, he suggested a stunning alternative.
The revelation came during Garth Brooks' press conference to introduce his TuneIn partnership. He was asked how his wife might be involved with his new radio network and said, "You're talking to Trisha Yearwood right now" before explaining how she is always on his mind and in his heart, guiding him even when not physically present.
"She was sweet enough for our anniversary last year to have the documents where her official last name was Brooks," the singer says. "I declined it."
"Jack Yearwood had two daughters: That Yearwood name is Trisha. I'd be fine changing my name to Yearwood. Tradition doesn't count here. What counts is when you have two celebrities, don't have one swallow the other."
Related: Garth Brooks' TuneIn Station to Tackle Criticisms of Today's Country
Brooks' new the Big 615 station is available for free on the TuneIn app. No subscription is required currently.
Additional channels as part of the Sevens Radio Network will be announced in future months.
TuneIn is a global live entertainment broadcast app with more than 75 million monthly users.
Unlike his radio channel on SiriusXM, Brooks says he'll maintain an off-mic role with TuneIn. Yearwood may be featured more prominently — several times he alluded to a female-centric channel as something he'd love to create.
"I'm really hoping to launch a station called BABE," he says. "It's the bad a-- b----es of entertainment. I'd love to see her heavily involved in that channel."
Overall, Brooks says the balance of men and women on The Big 615 is something he's very proud of.
60 Country Stars' Real Names Revealed
Now organized alphabetically to help you find the real name you're searching for.
See Inside Garth Brooks and Trisha Yearwood's Malibu Beach House:
Garth Brooks
and
Trisha Yearwood
's former beachside house in Malibu offered a gorgeous vacation paradise for the country music power couple to relax.
Brooks and Yearwood bought their 4-bedroom, 3.5-bathroom, 4,200-square-foot house in Malibu for slightly less than $5 million in June of 2008. The house itself is fairly modest, but very well-appointed, featuring an open floor plan.
The living room boasts a corner fireplace and multiple sets of French doors that open to the backyard. The kitchen includes marble countertops, while skylights offer plenty of natural California sunlight. The den features floor-to-ceiling bookshelves on either side of a fireplace of white brick.
The backyard is spectacular, featuring a loggia, an outdoor fireplace, a half-court basketball court and elaborate landscaping. The house provides direct access to the world-famous Malibu beach via a set of steps.
The couple sold the house in Malibu in late 2016 for $7 million.