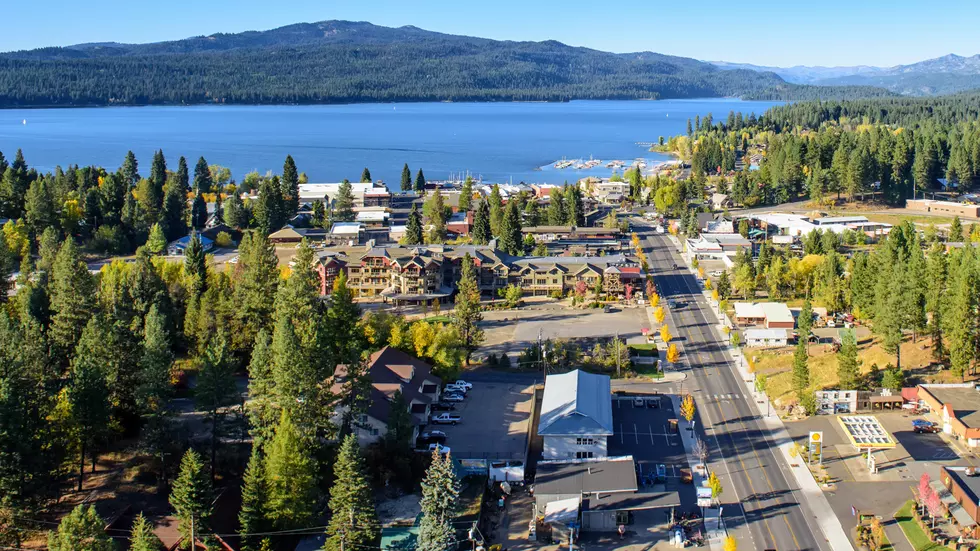 If You're Going To McCall This Weekend Or This Summer Read This
Gary Ertter
Personally McCall has always been a place of healing, a place to get away from the world and rejuvenate. I have made so many memories in that great little mountain town  including one that I always share with people when they tell me that are going to McCall.
One summer while on Payette Lake I found a pristine cove to drop anchor in. There was only enough room for two boats in this cove and my boat was the second. After I dropped the anchor I noticed that the other boaters where diving and pulling trash out of the bottom of the lake. We eventually got into a conversation and as we soaked in the sun while taking in the magnificent views I asked the diver what led him to dive for trash. He replied "My mother taught me to leave things better than I found them, I love this place and I want to leave it better for others to enjoy". Since that moment I've lived by that mantra so if you're going to McCall this weekend or anytime this summer you should know the McCall promise.
As posted at https://visitmccall.org/the-mccall-promise, The McCall Promise reads:
"There is something about McCall. The natural wonders, the people, the small-town charm. If you live here or have had a chance to visit, you get it. That spark, that uniqueness, is something we want to ensure isn't lost for future generations."
The initiative asks people to promise to observe the following principles:
* I will avoid left-hand turns during high-traffic times to preserve my own sanity and that of the cars behind me.
* I will brake for pedestrians and bikes and town deer (even when they forget to carry the bright green flags provided at crosswalks).
* I will not invent my own trail while seeking the trail less traveled.
* I will say please and thank you like my parents taught me and remember to tip my servers.
* I will not get freaked out when someone tips a hat or waves in passing on a back road -- locals are just a friendly bunch.
* I will stand in awe of the local wildlife, but not stand too close...even in pursuit of the perfect photo.
* I will plan for several seasons of weather to happen in one day and pack clothing accordingly.
* I will take my lead from Smokey Bear and drown my campfire.
* I will soak in the fresh mountain air and small-town charm.
* I will be kind and courteous, even when hangry.
* I will respect the natural wonders that make this place so special and do my part to keep the water and the land as I found it.
* I will respect no wake zones in the summer and avalanche reports in the winter.
* I will adhere to Leave No Trace practices and take my trash with me (and any I may find along the way).
* I will keep a keen eye out for Sharlie.
Enjoy your weekend stay and make the most out of this mountain retreat but make sure you leave it better than you found it and honor the McCall promise.
LOOK: Here are the 50 best beach towns in America
Every beach town has its share of pluses and minuses, which got us thinking about what makes a beach town the best one to live in. To find out,
Stacker
consulted
data from WalletHub
, released June 17, 2020, that compares U.S. beach towns. Ratings are based on six categories: affordability, weather, safety, economy, education and health, and quality of life. The cities ranged in population from 10,000 to 150,000, but they had to have at least one local beach listed on TripAdvisor. Read the
full methodology here
. From those rankings, we selected the top 50. Readers who live in California and Florida will be unsurprised to learn that many of towns featured here are in one of those two states.
Keep reading to see if your favorite beach town made the cut.
The 100 Best Places to Live in the Midwest