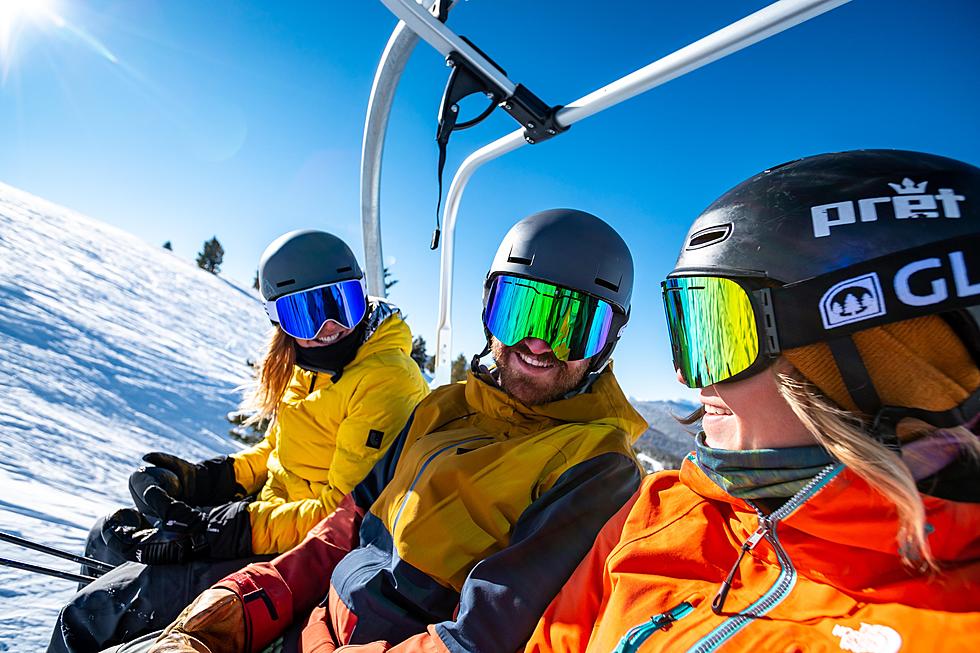 Ski Resorts Within Driving Distance of Twin Open Christmas Day
Glade Optics - Unsplash
We checked in with ski resorts within driving distance of Twin Falls to find out who will be open, or not on Christmas Day.
You have a few options if you want to take in some skiing or snowboarding without traveling too far from Twin.
Magic Mountain Ski Resort Will Not be Open on Christmas Day
As of this posting, Magic Mountain Ski Resort will not be opening on or around Christmas Day. There isn't quite enough snow yet for you to ski safely at Magic, but with more snow on the way, that could change at any minute. We'll keep you posted if anything changes.
Pomerelle Ski Resort Will Not be Open on Christmas Day
Pomerelle took to social media and stated that due to lack of staff and a desire to allow their employees to spend time with family, they would not be open on Christmas Day. Otherwise, Pomerelle is open for the season, and you can ski on Christmas Eve and the day after Christmas.
Solider Mountain Will Not be Open on Christmas Day
Soldier Mountain is open for the season, including both lifts, magic carpet, and the lodge.  However, Soldier Mountain will not be open for skiing on Christmas Day.
Sun Valley Resort Will Be Open on Christmas Day
In addition to skiing, Sun Valley has several activities on and around Christmas Day.  Among them, Christmas carolers, live music, a torchlight parade, and fireworks display at Dollar Mountain. Check Sun Valley Resort's website for details, pricing, and hours of operation.
Bogus Basin is Open on Christmas Day
Bogus Basin is open with holiday hours on Christmas Eve and Christmas Day.  On Christmas Eve, Bogus lifts are running from 10:00 am to 4:30 pm and on Christmas Day from 9:00 am to 10:00 pm.  You can check their website for more details and operating hours, including dining and other features.
Brundage Mountain Will Be Open on Christmas Day
If you're willing to take a trip to McCall, Brundage Mountain Resort is beautiful and open top to bottom, including Christmas Day.
If you have information that isn't posted here or if you'd like details regarding a resort that isn't mentioned, don't hesitate to contact the author of this post and we'll gladly look into it for you. No matter what your plans are this year, we hope you have a Merry Christmas.
LOOK: What are the odds that these 50 totally random events will happen to you?
Stacker
took the guesswork out of 50 random events to determine just how likely they are to actually happen. They sourced their information from government statistics, scientific articles, and other primary documents. Keep reading to find out why expectant parents shouldn't count on due dates -- and why you should be more worried about dying on your birthday than living to 100 years old.