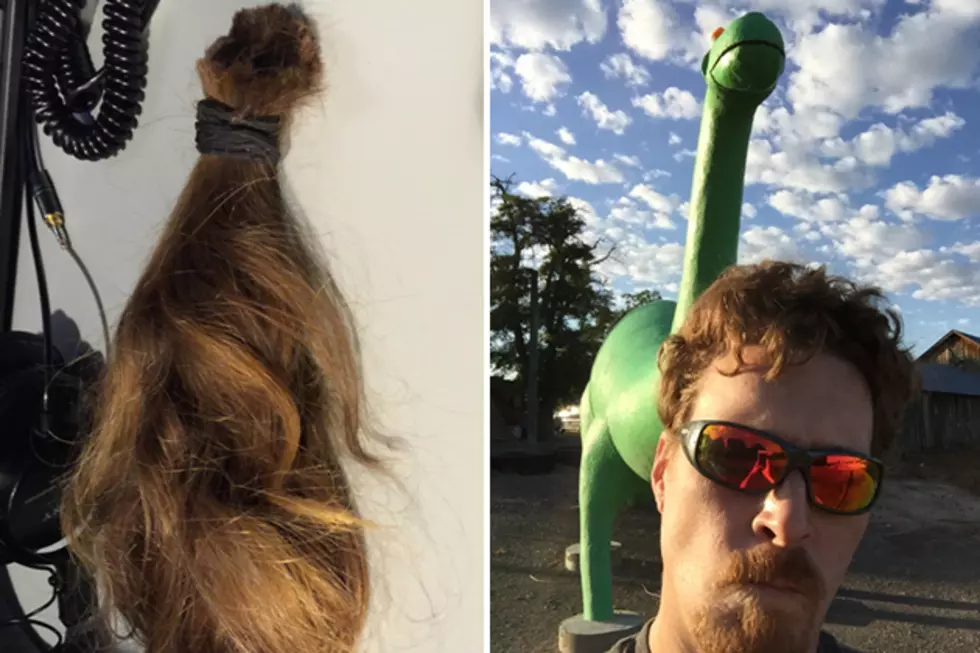 How Terry Spent His Summer Vacation [Photos]
How I spent my summer vacation. KEZJ.com/Terry Morgan
Last week you may, or may not, have noticed I was gone. It turns out that businesses give employees these things called "vacations." I had no idea... so I took one. Here what I did.
Found Kittens In a Curtain/Hammock

I swear, it was like a leprechaun sighting. Kitten appeared out of nowhere.

Yep. Chopped it all off. My mom did it for me on a whim, and I love it.

That makes TWO, baby (well over twenty inches of hair combined)!

She did okay. Hard time reaching the pedals, and was a bit inattentive.

Fished at Bell Rapids, Hagerman

Caught a fish! Yes... it's there. Shut up.

Got Chased By A Dinosaur in Buhl

This may or may not have happened. I can neither confirm, nor deny events that you did not witness.