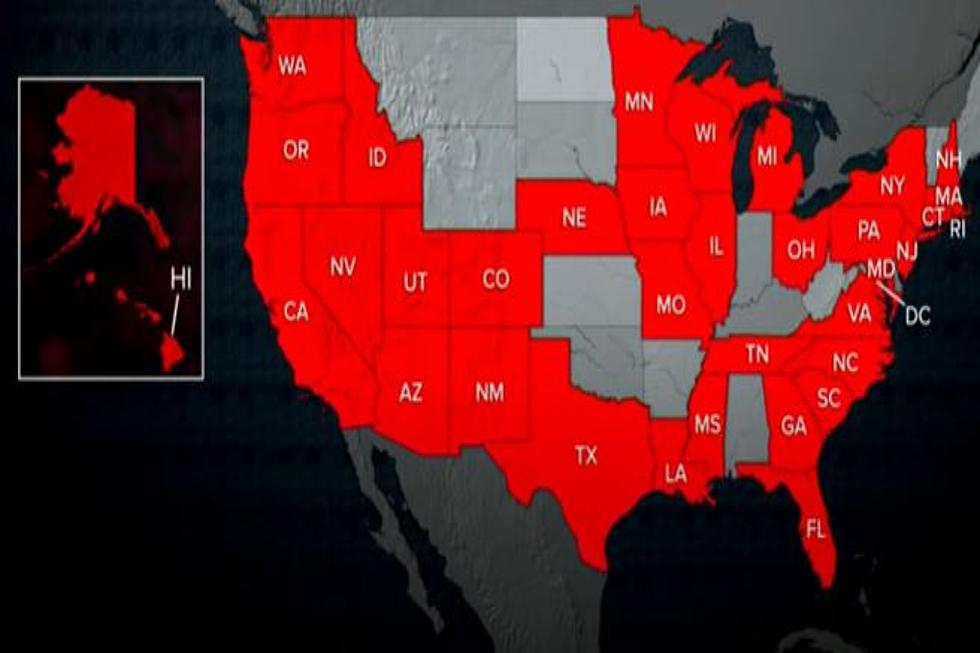 Holiday Travel Likely To Increase Omicron Variant Cases In Idaho
YouTube
Cases of the Omicron variant of Covid-19 have now been reported in the vast majority of states across the U.S. Health professionals expect holiday travel to result in a surge of the virus resulting in more hospitalizations and potential fatalities.
U.S. gas prices totaling well over $4 per gallon in many parts of the country aren't expected to keep people off the roads in December and the early part of January of 2022. It is expected that close to 110 million Americans will be hitting the road over the upcoming Christmas holiday, according to numbers generated by the American Automobile Association.
Health professionals in Idaho have also warned the state to expect a rise in Omicron cases over the next several weeks. It was just two weeks ago the Gem State confirmed its first case of the latest Coronavirus variant sweeping across the nation. Symptoms of Omicron are very similar to those of other Covid-19 strains such as the Delta Variant.
Western U.S. states such as California, Utah, Nevada, Oregon, and Washington have also reported the virus strain. Those who are planning to travel between now and New Year's Day are still being reminded to practice social distancing whenever possible, as well as carry masks, keep hands washed frequently, and report any troubling symptoms to a healthcare provider immediately by national health agencies.
Close to 870,000 Idahoans are currently fully vaccinated, according to coronavirus.idaho.gov. Over two-million total doses have been administered in the Gem State, and over 280,000 Idahoans have received booster vaccinations.
Answers to 25 common COVID-19 vaccine questions
Vaccinations for COVID-19 began being administered in the U.S. on Dec. 14, 2020. The quick rollout came a little more than a year after the virus was first identified in November 2019. The impressive speed with which vaccines were developed has also left a lot of people with a lot of questions. The questions range from the practical—how will I get vaccinated?—to the scientific—how do these vaccines even work?
Keep reading to discover answers to 25 common COVID-19 vaccine questions.
See Striking Photos of the Tourism Industry During COVID-19
In Pictures: What Education Looks Like Around the World During a Pandemic
KEEP READING: See states hit hardest by COVID-19's impact on tourism
CHECK IT OUT: 10 Items Might Be in Short Supply This Winter