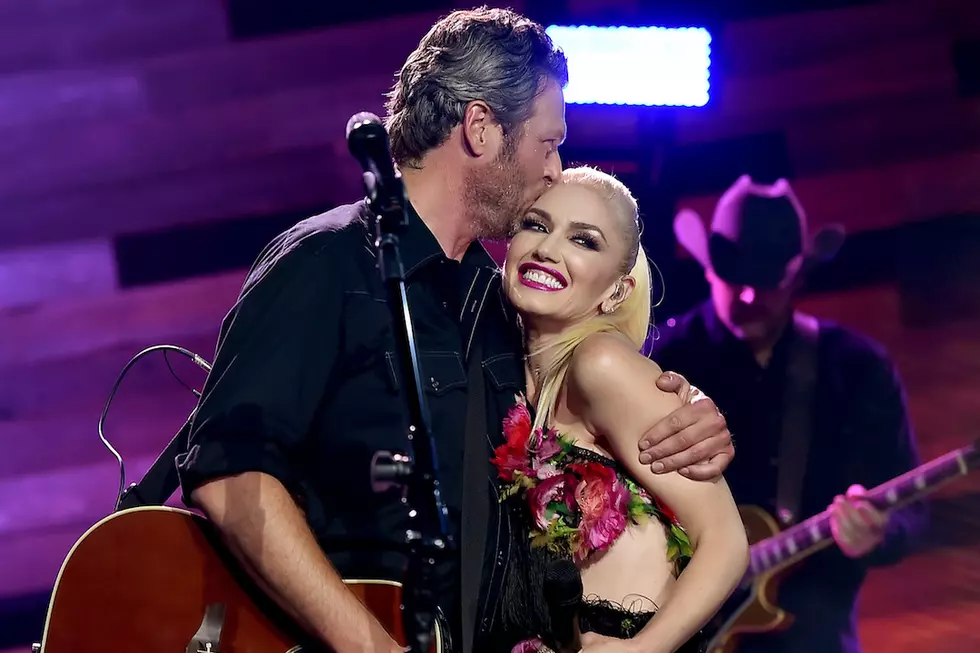 Gwen Stefani Has Learned a Lot About Country Music From Blake Shelton
Kevin Winter, Getty Images
Gwen Stefani has to have a unique appreciation for country music thanks to Blake Shelton. She tells Entertainment Tonight that her recent exposure to the genre has taught her a lot.
"I've learned so much about heart — your heart in music — just by listening to a lot of this country music," she says, and heart can be applied across any genre.
But she admits that if it weren't for Shelton, she probably wouldn't have been as open to listening to country, which would have been to her disadvantage, since in this season on The Voice she is coaching a country artist. In addition to introducing her to the soul of country music, Stefani says she also admires Shelton's performance style and his ability to be at ease on stage.
"He's such a nonchalant performer — in the greatest way," she gushes.
See Pictures of Blake & Gwen at the White House State Dinner
"He doesn't care about sounding good, which is great," jokes known frenemy and co-judge Adam Levine, who is standing nearby.
Shelton was gearing up to perform on Monday night's (May 8) show, so he wasn't on the red carpet to defend himself. He played a new tune from his record If I'm Honest called "Every Time I Hear That Song," currently making its way up the Billboard charts.
Shelton and Stefani met on The Voice in 2015, both having recently gone through very public divorces, which they say brought them together as friends first. The two have now been dating for over a year.
Blake Shelton Won't Ride Roller Coasters and It Makes Gwen Stefani Sad