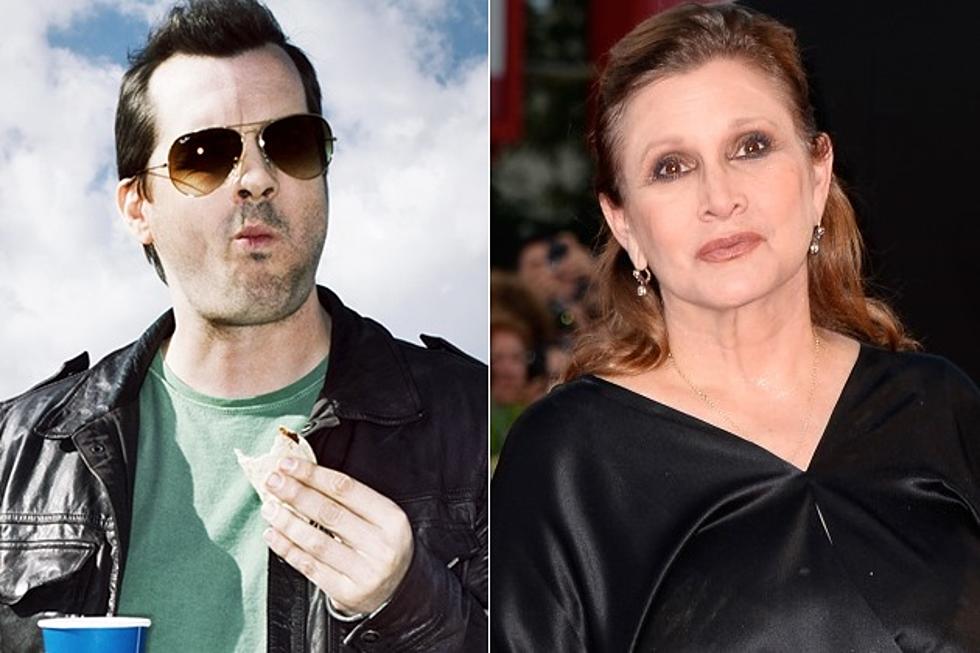 FX's 'Legit' Season 2 Adds Princess Leia Herself, Carrie Fisher
FX / Pascal Le Segretain, Getty Images
We haven't heard much from comedian Jim Jefferies' FXX (formerly FX) comedy 'Legit' since closing out the inaugural season this year, but it seems the breakout hit is far from its most desperate hour. The once (and future?) Princess Leia herself, Carrie Fisher will take on a role when 'Legit' returns for a second season on FXX, but who will the formerly Alderaanian princess portray?
Via TVLine, Fisher won't be portraying herself however, even as the dramedy series acknowledges its California setting and toys with Jefferies' own notoriety as a comedian. Instead, Fisher will take the role of Angela Greenberg, one of Hollywood's top comedy-development execs. Greenberg ends up seeking out the comedian after one of his stand-up sets, offering to boost his career as a comic, but not without an agenda of her own.
For those unfamiliar with the series, 'Legit' follows Australian comic Jim Jefferies as himself in California, and co-stars DJ Qualls ('Supernatural'), Dan Bakkedahl and Mindy Sterling. After an inaugural season on FX, 'Legit' season 2 will premiere on FXX in January 2014 as part of the network's efforts to grow its spinoff channel.
We're definitely going to give 'Legit' another go with the new season in 2014, but what say you? Does Carrie Fisher's presence have you interested to check out the series, or will it prove its only hope? Check out a highlight below, and give us your thoughts in the comments!