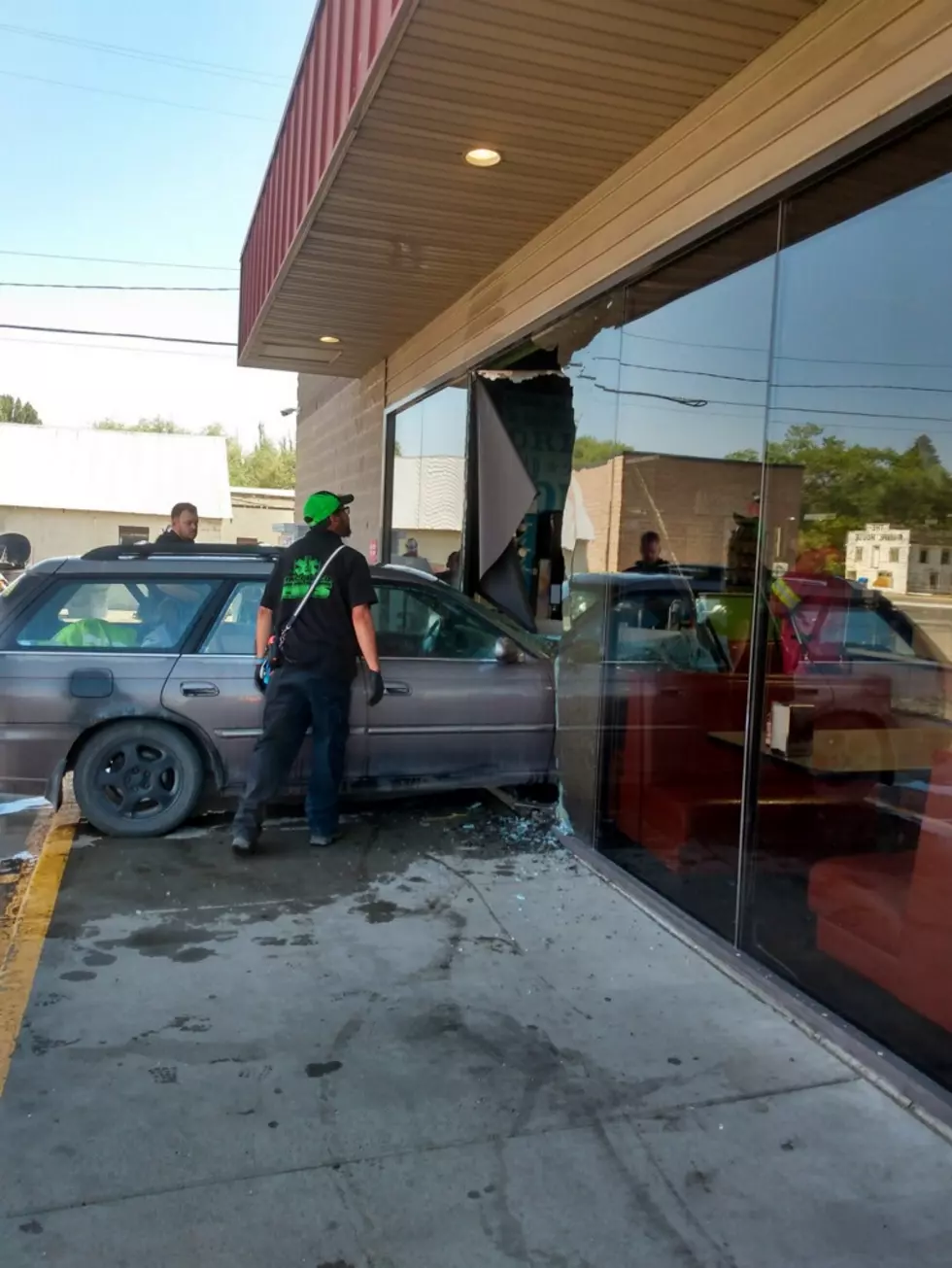 Car Smashes Through Shoshone Valley Co-op Window
Brad Weiser - Townsquare Media
An occupied booth was struck when a car smashed through a window at the Shoshone Valley Wide Co-op. For the sake of transparency, it's worth noting that the customers in question are my mother and father-in-law. Keep scrolling for more photos.
My in-laws have a relatively predictable routine of spending time at the Shoshone Valley Country store, catching up, and visiting with friends over a cup of coffee on the daily. Honestly, this is a life goal of mine. One of the enduring things about living in a rural community is running into familiar faces at local hangouts and having actual conversations, as opposed to clicking a quick like on a status update.
On Saturday, July 30, 2022, at about 11:00 am, my in-laws were torn from their conversation when a car barreled through the window and into their booth, shoving it across the floor and taking them along for the ride.
My mother-in-law said she isn't sure whether the car was already parked before it jumped the curb into the store, or if was coming in hot and didn't stop. Their friend in the seat across from them yelled out a warning as the hood of a car smashed through the store window and shoved their booth, with them in it, across the floor. 
I just felt as if I were being shoved, someone yelled 'lookout,' and the car came right through the window and hit our booth.
The accident is under investigation but my mother-in-law says that the vehicle was driven by a female and luckily, there haven't been any serious injuries reported yet that I'm aware of. 
She witnessed what she first thought was a broken gas line that turned out to be an apparent water pipe. She just saw that fluid was spewing out of broken pipes and she wasn't about to wait for something to catch fire to rule it out. She and my father-in-law moved to what they believed to be a safe distance. 
It must have been a broken water pipe because the water was spraying everywhere.  I thought it might be a gas line, so I was out of there!
In the end, my in-laws left after the dust settled and I thank God that things didn't turn out worse. Stereotypical jokes about in-laws aside, my mother and father-in-law happen to be some of the nicest people you could ever meet, and my world is a much better place with them in it.
See the Must-Drive Roads in Every State