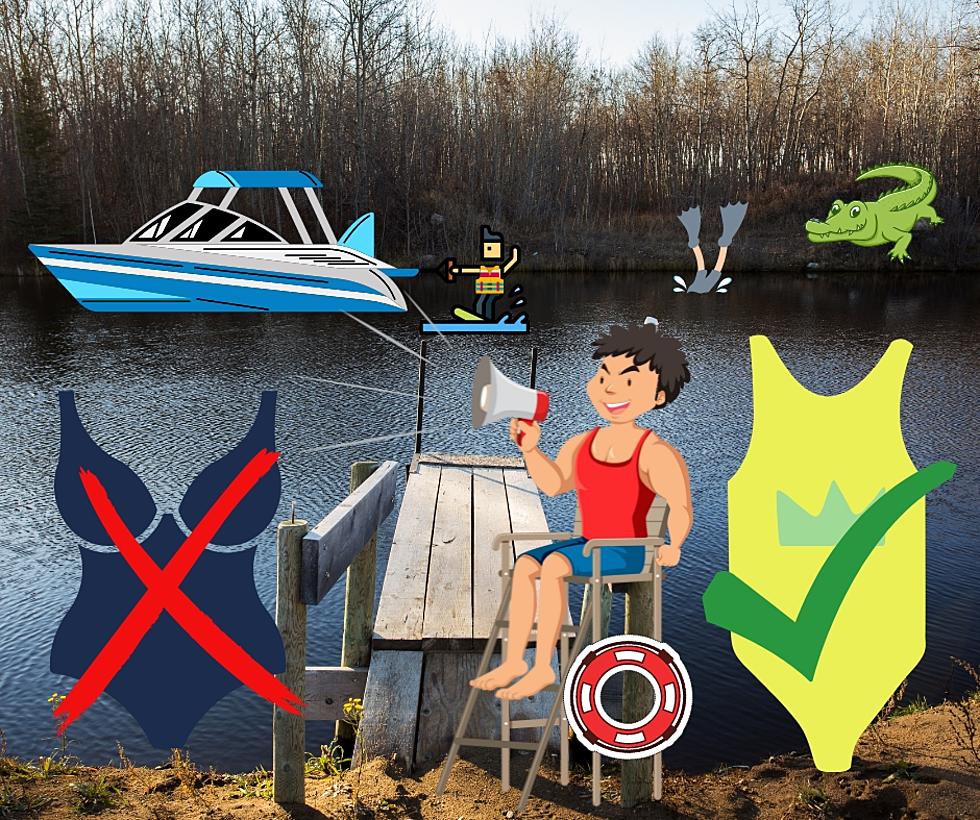 Report Says Idahoans Should Worry More About Their Swimsuit Colors
Credit Canva
Many families head to the water for the summer. Pre-planning for kids' safety is always a concern for parents. Swim lessons start at an early age. They review boating safety rules if that's part of the water adventures. Life jackets get updated for growing children and get safety whistles attached. But there's more to consider.
These days parents remember to lather up the sunscreen to keep burns to a minimum. Good job parents! Some even put kids in long-sleeve swimwear to prevent arms and shoulders from being neglected! Great job parents! As kids age, parents worry about how much skin is showing. Kids may not appreciate the extra care, but stand strong parents!
Best Color Swim Suit to Keep Idaho Safest in the Water
Swimwear comes in all shapes and sizes. Flowers, patterns, and cute characters abound aplenty in the swimwear garment district. Has anyone stopped to consider the color for safety? Not pertaining to if it is see-through when it gets wet - which is a valid concern - but what does that color look like underwater?
Black may be understated and slimming, but will it be seen underwater? Blue and grey suits may have cute fishies on them, but can a person see that suit from above the water? What is the best color suit for optimal visibility and safety? Does the suit need to be solid, or can it have patterns?
Thankfully, studies have been done for parents who haven't done every bit of research on every topic of safety for every scenario that will ever be needed for child-rearing. It's exhausting.
Choose suits wisely, not just for kids. Adults go out on the water and can drown as well. Pick bright neon colors. Break it up with a pattern if you like. Bold and bright gets you noticed in and out of the water during the summer.
Beware Of These Dangerous Pests In The Woods of Idaho
Well... this is terrifying. Here's how you can catch a disease in the forests of Idaho this summer.
Decked Out Floats At Western Days Parade
There were more than 100 groups in the Twin Falls Western Days and some of them went all-out on their floats.