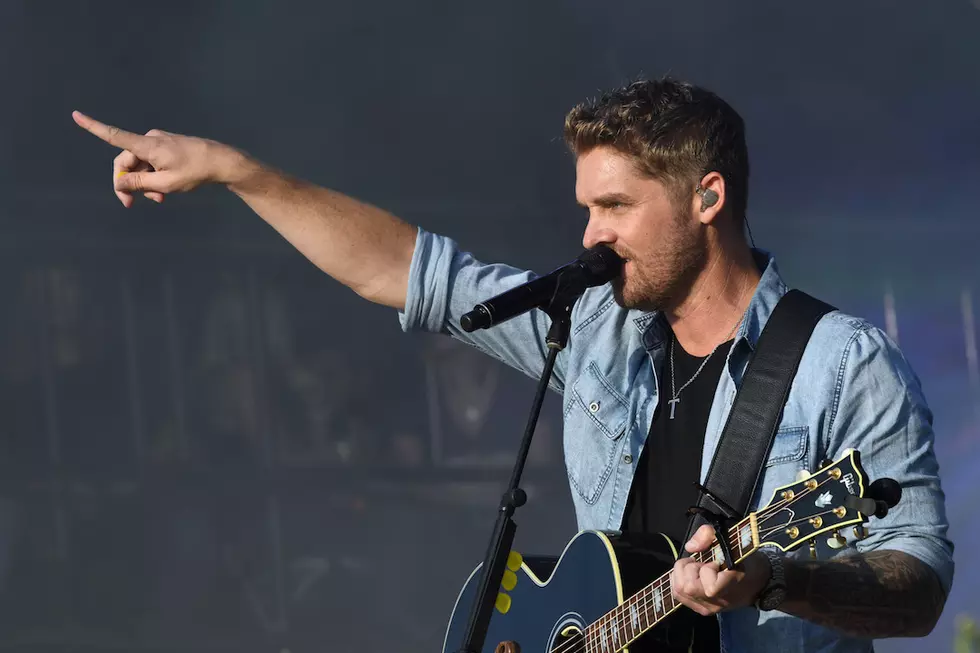 Brett Young, Fiancee Taylor Mills 'Learning a Lot' About Married Life in the Spotlight From Thomas Rhett, Wife Lauren
Rick Diamond, Getty Images
"We met 10 years ago, so she was around for the beginning," Young explained to The Boot and other reporters backstage at CMA Fest 2018. "She was in all the little beach bars, and at our terrible gigs; she's seen every side of this business. Then, when it all finally started happening for me a couple years ago, we were separated.
"I didn't even realize how much I needed somebody to share this with, because it all makes it so much more meaningful," Young adds. "I can't imagine it even being worth it without her at this point."
Young may have gotten their start at tiny gigs in dive bars, but during the spring of 2018, he embarked on something much larger: The country singer joined Thomas Rhett for Rhett's 2018 Life Changes Tour. Fortunately for Young, Rhett -- a husband and father of two, whose personal life often comes up in his songs -- is an expert at balancing a career and a relationship on the road.
"We're learning a lot from them," Young says, adding that he takes advice from Rhett and his family not necessarily by asking questions, but by observing their dynamic and how they make time for each other. "[Rhett's wife Lauren is] out there with the kids all the time, so we get to know them and watch them as a family.
"It'd be really easy to see the way they come across on social media and think that's a facade, but it's not. It's real," he continues. "Getting to watch it and be around it, not only do [we] have something to learn from, but it's really motivating and encouraging about what we have in store for our future."
Watch Brett Young Perform "In Case You Didn't Know" in Nashville